Sennheiser Wireless Microphone Buyer's Guide SHAPING THE FUTURE OF AUDIO, FOR MORE THAN 70 YEARS.
Sennheiser wireless microphone systems set the standard for reliable wireless audio transmission. From the smallest rehearsal spaces to the largest stages in the world, the Sennheiser name is synonymous with world class live sound.
Founded in 1945, Sennheiser has developed award-winning microphones, headphones and wireless systems for the professional audio community for over 70 years. The pursuit to perfect wireless audio transmission started in the late 1950s, with the launch of the Mikroport series for professional broadcast and stage applications.
Sennheiser's engineers worked closely with top audio professionals to push the limits of science; they battled sweat, mastered VHF and then UHF transmission technologies, and improved reliability.
By the 1980s, Sennheiser wireless had become the industry standard for Broadway and broadcast. But it was the Sennheiser Evolution series of wired and wireless microphones which first brought professional-grade quality into reach for musicians, theaters and churches alike.
Today, Sennheiser offers one of the widest portfolios of wireless microphone systems, with the world's greatest artists, such as Beyoncé and Adele, relying on the outstanding transmission safety and powerful live sound of Sennheiser's successful touring equipment – everyday, everywhere.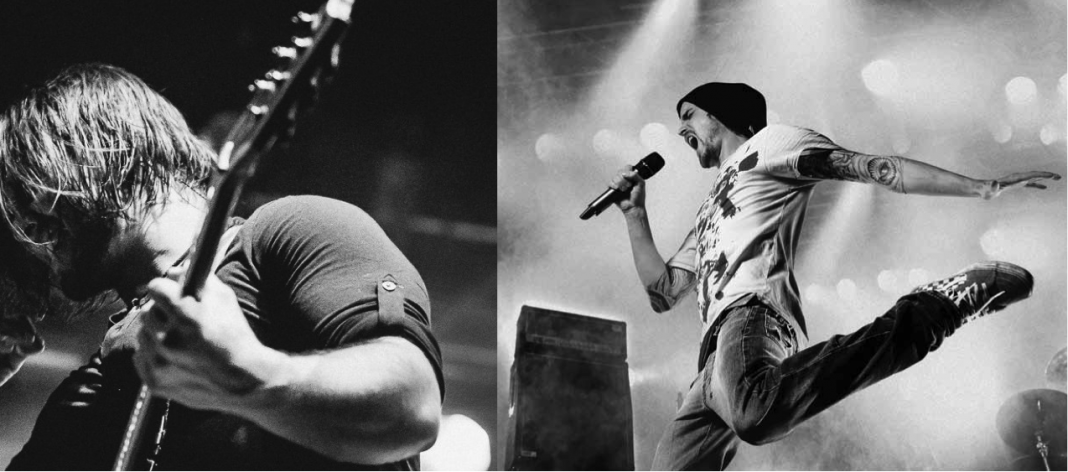 WHAT THIS GUIDE IS ABOUT
The possibilities to make yourself heard on stage are limitless. We created this guide to help you find the best wireless systems for your needs. We'll introduce you to the different applications, help you choose the right system and give you some advice in deciding between analog and digital audio transmission. And if you like, we have some of our top sellers listed for you.
Enjoy!
CONTENT
Wireless Applications
How to Choose a Wireless System
Wireless Top Sellers
Connect with Us
WIRELESS APPLICATIONS
Wireless systems take on many different forms, depending on their intended application. At their most basic level, all wireless systems consist of two main components: a wireless transmitter and a wireless receiver, which send and receive audio, respectively.
VOCAL SETS
FOR SINGERS AND PRESENTERS
Handheld vocal microphone sets are one of the most common wireless configurations. The vocal handheld transmitter looks like a traditional wired microphone, but with a small antenna at the bottom rather than an XLR socket. Sennheiser handheld transmitters traditionally have a distinctive "shark fin" antenna on the bottom. Like their wired counterparts, vocal sets are available in a range of capsule options to fit the performer's needs.
LAVALIER MIC SETS
FOR PRESENTERS
In some applications, the microphone needs to be unobtrusive. Theaters, for example, often use miniature clip-on "lavalier" microphones which can be hidden out of sight to preserve a clean, traditional look. Lavaliers connect to a beltpack (or bodypack) transmitter, a small device which simply clips to a belt, slips into a pocket, or gets hidden in a costume. Sennheiser offers several different lavaliers (lapel mics) with both omnidirectional and cardioid pickup to serve different applications.
HEAD MIC SETS
FOR AN UNLIMITED HANDS-FREE PERFORMANCE
Some performers – such as dancers, drummers or aerobics instructors – simply need to keep their hands free. A handheld mic isn't an option. For these types of performances, a beltpack trans- mitter can be paired with a headset microphone, which utilizes a boom arm to extend the capsule closer to your mouth for a more direct, present sound. These headset wireless systems are also great for emotional performers like auctioneers and preachers.
INSTRUMENT SETS
FOR GUITARISTS AND BASSISTS
Guitarists and bass players can go wireless with an instrument set. Instead of a lapel mic or headmic, instrument sets come with a short ¼" cable for connecting the instrument. The belt pack transmitter typically clips onto the instrument's strap, though some performers may prefer at- taching to their belt or tucking into a pocket.
STAGE MONITORING SETS
FOR HEARING YOURSELF CLEARLY ON STAGE
Monitor systems eliminate the need for loud stage monitor wedges – a common source of feed- back – and allow players to hear themselves more clearly, for more inspired performances. With a stage monitoring or in ear wireless system as they are sometimes known, the role of the receiver and transmitter are reversed. The receiver is worn by the performer while the transmitter is usually connected to a mixer located off stage.
CAMERA / ENG SETS
FOR VIDEOGRAPHERS
Videographers and field journalists capture video on the go, so their audio has to be portable. To serve camera-based application, ENG sets include a portable receiver, which attaches to the camera's shoe mount. Sennheiser camera systems are available with a choice of handheld or belt pack transmitters, to suit a range of field applications.

HOW TO CHOOSE A WIRELESS SYSTEM. WHICH SERIES IS RIGHT FOR ME?
The possibilities of wireless transmission are limitless.
To identify the right series for your application's needs, consider a few simple questions.
HOW MANY CHANNELS WILL BE OPERATED SIMULTANEOUSLY?
Channel count is one of the key drivers in selecting the right wireless series. Sennheiser wireless systems include powerful onboard scanning features that can recommend frequencies (channels) for fast setup and reliable operation. For best results, select a wireless system that can accommodate more channels than you think you'll need. To illustrate, if you are planning an 8 channel system, look for a wireless sys- tem that can recommend groups of 12 or 16 channels. Why? Not every frequency may prove to be use- able in every location you operate in.
Having a few additional options that your system can pick from will ensure great results, even in tough conditions. Sennheiser wireless systems can accommodate anywhere from 8 to 64 systems, depending on the series.
AT WHAT DISTANCE DOES THE SYSTEM NEED TO RELIABLY OPERATE?
Distance is the second main consideration in selecting the right wireless system. A transmitter's RF out- put power (measured in milliwatts) directly influences the distance that the system can reliably cover. To operate over longer distances, select a system with higher RF power. In a good RF environment, most Sennheiser systems will transmit signals at least 200 feet. Some series will offer higher RF output power, which can accommodate distances up to 500 feet. For best results, select a system that can transmit fur- ther than you think you'll need.
As an important note, transmission distance relates not only to RF output power, but also to operating frequency. Most Sennheiser wireless systems operate in the UHF (ultra-high frequency) band, similar to a traditional television station. When comparing analog UHF systems, higher power goes further. But be careful when comparing analog and digital systems to each other! Many new digital wireless systems op- erate in higher frequency ranges such as 1.9 GHz and 2.4 GHz. These higher frequencies need more power to cover the same distance. Our new Sennheiser Evolution D1 systems, for example, features up to 100 mW of output power, but it does so in order to cover the same distance as a standard analog system that operates at 30 mW.
HOW LONG WILL THE SYSTEM NEED TO OPERATE ON A SINGLE CHARGE?
Most Sennheiser wireless transmitters operate up to 8 hours on a pair of AA batteries. There are several benefits to AA batteries, including the ability to insert a fresh pair right before a show starts. Operating time may be influenced by output power (more RF power = more battery usage = less operating time) or other features.
Digital wireless systems typically consume more energy, due to the digital signal processing involved. As a result, operating time can be less than in an analog system. Many digital systems, like our AVX series, come pre-equipped with lithium ion batteries that will extend the operating time of a digital system. The downside is charging time – once drained, lithium ion batteries need time to recharge before they can be used again. So while rechargeable packs are environmentally friendly and extend operating time, they do require some planning to ensure they're ready when you are.
ANALOG VS. DIGITAL?
For decades, wireless systems have relied upon analog wireless transmission technology. For top com- panies such as Sennheiser, the sound quality of analog systems is absolutely exceptional. But in recent years, digital wireless systems have entered the market and grown in popularity. Sennheiser offers both, and sees a reason for both.
The main argument for digital wireless is transparent audio quality. Traditional analog systems employ
a noise reduction system to avoid picking up any noise in transmission, but which might color the sound slightly. Digital wireless systems covert the signal to digital prior to transmitting, and no longer utilize this noise reduction process which might color the sound. The main trade-offs for this improvement are shorter battery life and/or an increase in latency (digital processing time).
Analog systems will typically operate up to 8 hours on a pair of AA batteries. A digital system may oper- ate for 6 hours using the same AA primary cells, and a full 8 hours via lithium ion cells.
THE SENNHEISER OFFER
Sennheiser offers several different series to address each wireless application.
XS WIRELESS
Offers the great value, great sound quality with an introductory feature set.
EVOLUTION WIRELESS G3
Includes three tiers (ew 100 G3, ew 300 G3, ew 500 G3) with increasingly powerful features.
2000 SERIES
Professional-grade power and features for the largest stages and productions.
EVOLUTION WIRELESS D1 and AVX
Utilize digital transmission technology for great audio quality.
| | | | | | |
| --- | --- | --- | --- | --- | --- |
| Sennheiser | Simultaneous | Transmission | Transmission | Operating | Wireless |
| Series | Channels | Power | Distance | Time | Type |
XS WIRELESS             12                                 10 mW                              200 ft.                               10 hours                     Analog
---
EVOLUTION
WIRELESS                   12                                 30 mW                               300 ft.                               8 hours                      Analog
ew 100 G3
---
EVOLUTION
WIRELESS                    24                                  30 mW                               300 ft.                               8 hours                    Analog
ew 300 G3
---
EVOLUTION
WIRELESS                    32                                   30 mW                         300 ft.                                     8 hours                 Analog
ew 500 G3
---
2000 SERIES                 64                                  100 mW                       500 ft.                                      8 hours                Analog
---
EVOLUTION                  15                                 100 mW                       275 ft.                                      6 hours                 Digital
WIRELESS D1
---
AVX                                  8                                   100 mW                      275 ft.                                       4 hours                Digital
RECOMMENDED MODELS
VOCAL SETS

LAVALIER MIC SETS

HEADMIC SETS

INSTRUMENT SETS

CAMERA / ENG SETS

STAGE MONITORING SETS

CONNECT WITH US
Sam Ash is your destination for all things Sennheiser Wireless. Visit a sales associate at any of our Sam Ash Music stores to pick up your next Sennheiser wireless system. Not near a store, not to worry, we have experts standing by at 1-800-472-6274 who are always ready to help.