Why You Should Get a Baritone Guitar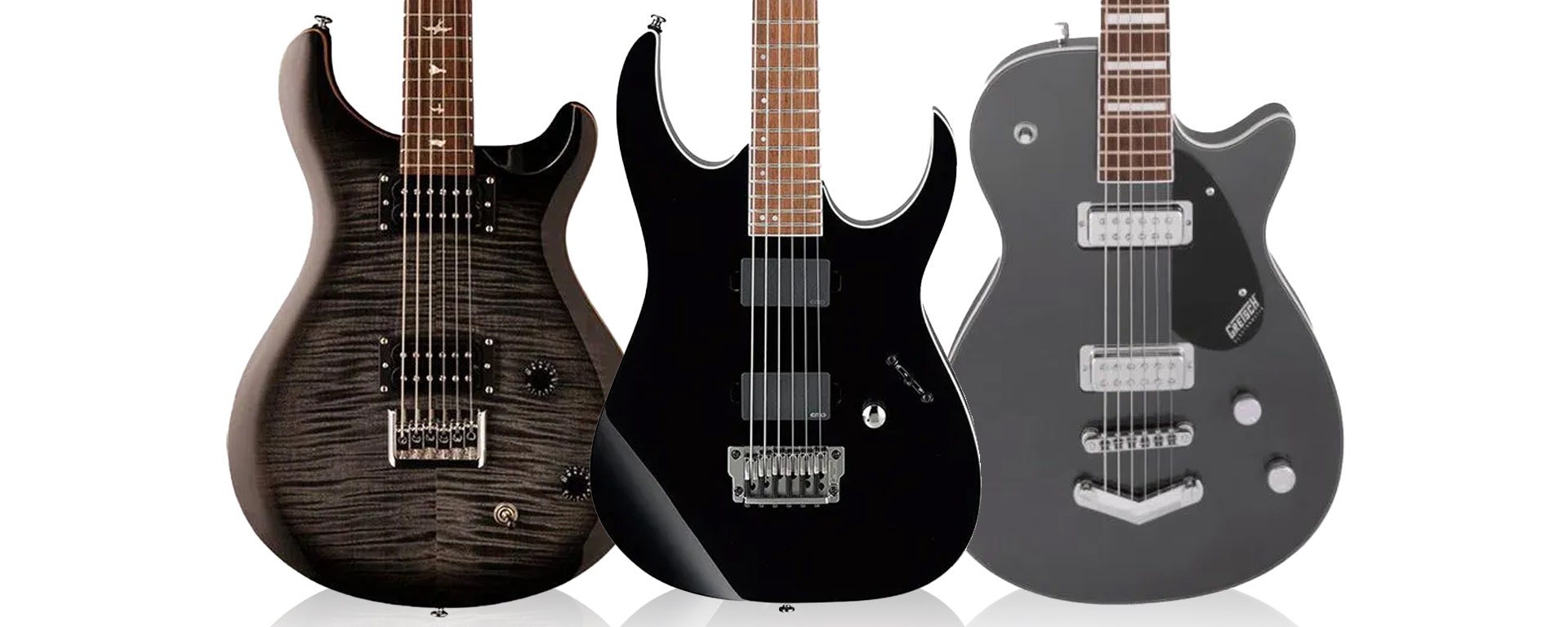 There are countless ways how you can approach your guitar. Maybe we're a bit subjective on this, but the guitar is one of the most versatile instruments out there. This is especially the case with electric guitars that can do all sorts of stuff. It's more than just an instrument on its own, but rather a sum of all of the amps and effects that come with it.
But more things came with the development of the instrument. Although based on the old principles from the 1950s, guitars are much more potent these days. Most notably, they have expanded the conventional range and usually go much deeper than the "conventional" electric guitars.
With this in mind, we've decided to tell you a thing or two about baritone guitars and why you should get one. With the development and diversification of modern music, baritone guitars have become more popular. Let's explore this instrument and see all the potentials that come with it.
What Is a Baritone Guitar?
The term "baritone guitar" might be a bit of a loose term. The word "baritone" refers to male singing voices that are between bass and tenor. In a way, a baritone guitar also sits between bass and regular guitar. However, its tone and use are that of a regular guitar.
In simple terms, a baritone guitar is a 6-string guitar with a scale length of 27 and more inches. Functionally, it's like a normal electric guitar and uses the same kind of pickups with minor modifications, if any.
If you're not familiar with it, a scale length is the distance between the nut and the bridge. Essentially, it's the usable part of the string. A longer scale length makes them adapted for lower tunings and thicker string gauges. Of course, longer necks also come with slightly larger bodies.
There are some 7-strings labeled as "baritone" guitars. These also come with longer scale lengths, 27 or more inches, and are adapted to lower tunings. Some 8-string guitars also officially qualify as baritone guitars, although the labeling would be a bit redundant for these extended-range instruments.
The baritone guitar concept was actually explored back in the 1960s with the release of Fender Bass VI. This was a 6-string guitar with a 30-inch scale length and a tuning that's one octave below the E standard. Practically, it served as a bass. However, it had regular guitar pickups, so its output resembled that of a regular electric guitar.
How Are They Different from Bass Guitars?
Bass guitars and regular electric guitars both serve their functions. Their construction and pickups are completely different. Although a baritone guitar goes deeper, it doesn't exactly sound like a bass guitar. The main focus is still on the mids.
Meanwhile, bass guitars have a (you've guessed it) bass-heavy tone. Even if you're using guitar-oriented effects and amps, they'll still sound very bass-y. However, I advise that you never plug a bass into a guitar amp.
Baritone Guitar Tunings
There isn't any widely accepted "standard" tuning for baritone guitars. But it's usually at least one major third interval below the E standard, which is the C standard. Going one perfect fourth below is pretty common, which is the B standard (B1-E2-A2-D3-F#3-B3). Some even use the A standard tuning, which is even deeper than the usual 7-string guitars achieve.
With this also come thicker string gauges. Most commonly, these can be anywhere between 12-gauge and 14-gauge sets.
Advantages of Baritone Guitars
The biggest advantage is, obviously, that baritone guitars go deeper. Well, it's an advantage to those who are looking to go deeper. But you can do the same thing on a regular guitar, right? You just detune the instrument and you're ready to go?
Technically, you can. However, on a regular guitar that has a scale length between 24 and 25.5 inches, the strings would feel like rubber in lower tunings. Not to mention that it would go out of tune more frequently. Baritone guitars help you achieve normal performance with lower tunings.
Additionally, some of the higher-end baritone guitars will come with specially designed pickups. Although pretty similar to regular guitar pickups, they're better at working with lower tunings, bringing the best possible tone for such settings.
Genres
Most commonly, baritone guitars find their way into metal. After all, this is where the downtuned chugging riffs dominate. Plenty of metal guitarists have used baritones over the years.
Some of them include Robb Flynn of Machine Head, Buckethead, Davin Townsend, Dino Cazares of Fear Factory, and Stephen Carpenter of Deftones, just to name a few. Buckethead, for instance, plays signature Gibson Les Pauls with a scale length of 27 inches instead of regular 24.75.
Going into rock music, Benjamin Burnley of Breaking Benjamin also plays baritone guitars. The instrument is very useful even for psychedelic rock and surf rock stuff. Basically, anything in rock music can work if you know how to implement it.
Finally, even jazz players have started using them. For instance, Pat Metheny implemented baritone guitars on his 2011 album "What's It All About." Bob Lanzetti of Snarky Puppy, Allan Holdsworth, and Mark Lettieri are just some of the names associated with the instrument.
Best Baritone Guitars
If you like the idea of having a guitar that works well in lower tunings, then why not get a baritone? After looking into the matter, we've brought you some of the best examples on the market that you can find these days.

While we're used to seeing conventional 6-string stuff by PRS, they also have baritone guitars in their collection. The SE 277 is a pretty simple yet versatile one, bearing the company's standard double-cutaway body, two humbuckers, and a scale length of 27.7 inches.
This is the best choice for those looking to play rock and metal stuff in lower tuning. It can handle somewhat heavier stuff but it works pretty well plugged into a vintage-oriented tube amp.

In Ibanez's vast arsenal of guitars, we'd like to bring their Iron Label RGIB21 here. This one is a relatively cheaper alternative for modern metal. But despite its lower price, you get all of the needed essentials with an accent on quality.
Firstly, this one has a scale length of 28 inches, a 3-piece neck made of maple and purpleheart wood, and a jatoba fretboard. It's armed with EMG's active 81 and 60 pickups, one of the best active humbucker combos for metal. There's only a master volume control, which makes the tone more "direct."
It's even equipped with some awesome hardware. We have a Gibraltar Standard II fixed bridge and Gotoh MG-T locking tuners. Ibanez really brings some premium features at lower prices. 

Now for something a bit different, Gretsch also offers some interesting baritone guitars. However, their G5260 is not exactly a metal-focused guitar but rather something you'd use for rock, blues, jazz, and some hard rock.
Aside from its unique-looking single-cutaway mahogany body, this guitar comes with an impressive 29.75-inch scale length. Along with this, we have stylish vintage looks and an overall old-school-oriented guitar. Especially interesting is its V-shaped tailpiece.
The guitar is also equipped with a pair of Gretsch's awesome mini-humbuckers. Although dual-coil pickups, they still let you have some of those crunchy higher frequencies in there.

We mentioned Stephen Carpenter of Deftones as one of the famous baritone guitar players. He has a few very interesting signature models with ESP and their subsidiary LTD. The one we're looking at here is the SC-607B, a 7-string with a scale length of 27 inches.
Honestly, this is like an electric guitar reinvented, as are his other models. Here we have a classic double-cutaway "Super Strat" body with some awesome ergonomic features. For instance, the heel where the body meets the neck is completely smooth, which is not a surprise for its neck-thru construction.
Additionally, the cutaways have indents on the front side of the body, serving both functional and aesthetic purposes. Along with its Thin U maple neck, you get a guitar that's pretty easy to play.
Aside from a tune-o-matic bridge and strings going through the body, this guitar also has a very powerful pair of pickups. These are Fishman SRC Fluence humbuckers which are placed in bridge and middle positions, providing you with very unique tones.
What's more, the instrument comes with some additional tone-shaping controls. Honestly, we could go on for days about it. It's a 7-string guitar that can cover pretty much any genre that you like, all while keeping the tone at high quality.