Best Gifts For Violin Players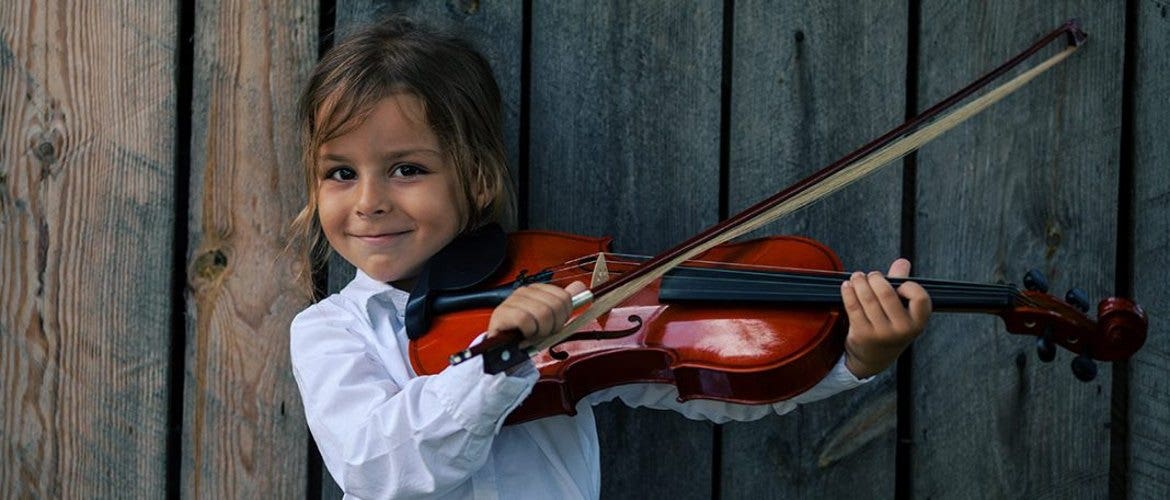 On the quest to find the perfect gift for the violin player in your life, but aren't really sure what they might like or what they could actually use? Fear not! At Sam Ash we have tons of items for players of all ages and skill levels so you can find that special item your violinist is sure to adore. Here are 5 of our top picks, all for under $100.

If your violinist is in need of trying something new, they'll love this string set. Thomastik's Dominant Series is full of vibrant strings suited for a wide variety of musical genres. Spun with a multi-strand nylon core, these strings grant flexibility to artists who don't quite like the feel of steel core strings. Similar in tone and response to gut strings, they are rich in overtones, but are more impervious to changes in humidity, allowing for more reliable tuning stability. Play them arco (with the bow) or pizzicato (plucking) and they will radiate with a full, mellow sound. This set also features a durable steel E string and all ball ends, making this set easy to install and replace.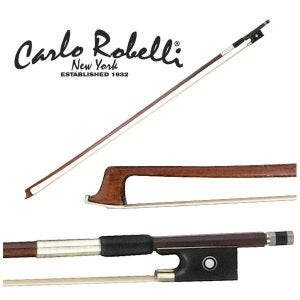 Over time, a musician's bow can lose hair and warp due to changing temperature conditions, which ultimately takes away from their sound. Even if your violist already has a bow in decent condition, it's always good to have a backup – which is why most violin cases have two bow slots. Carlo Robelli's Brazilwood Bows feature an octagonal Brazilwood stick and horsehair for excellent grasp and eloquent sound. The frog is fully lined with ebony and is detailed with a Parisian eye. Silver wrap and a durable, genuine leather grip finish off this bow for a professional look and reduced slippage.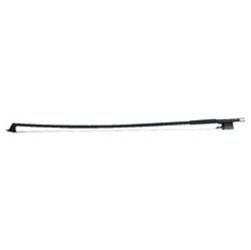 Available in sizes 1/16 to 4/4, Glasser Horsehair Bows are made to fit both children and adults, and are a great option for beginner to mid-level players. Providing the expressive sound of horsehair, they are made from fiberglass to avoid the annoyances of warping. Also featuring a half-lined frog with a metal underside, these bows have a leatherette grip which is sweat-proof and easy to clean, as well as an imitation 3-part button for simple tension adjustments.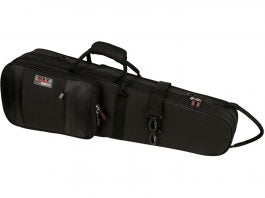 For the gigging violinist or the beginner running back and forth to rehearsals, Protec's Shaped MAX Case will keep their instrument safe no matter where they go. Featuring a lightweight, shock-absorbing frame, suspension padding, and tough 600D nylon exterior, the violin is kept safe inside and out. A soft, non-abrasive interior lining, violin blanket, and neck strap further secure and cushion the delicate instrument. Two bow clips, molded rubber feet, durable zippers, and a variety of carrying options, including an adjustable shoulder strap, removable and adjustable backpack straps, side handles, and a subway handle, adapt to the needs of any musician. It even has two accessory compartments for rosin, sheet music, and other small items.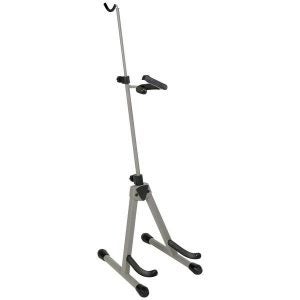 Perhaps your violinist likes to display their instrument when not in use, or maybe they double up on other instruments and often need to switch mid-performance. In either scenario, the Ingles SA20 Adjustable Stand will solve all of their problems. The stand comes equipped with a retractable bow holder so you can hang your bow and its sturdy construction makes it so you can leave your violin unintended and no it'll still be there and not end up on the floor.
Still stuck on your decision or simply not finding quite what you're looking for? We have tons of options at Sam Ash. We'll help you pick the perfect present to match the needs and likes of any violinist. Call 1-855-375-1261 and speak to one of our experts today for personalized help from real musicians!