Best Electric Guitars Under $500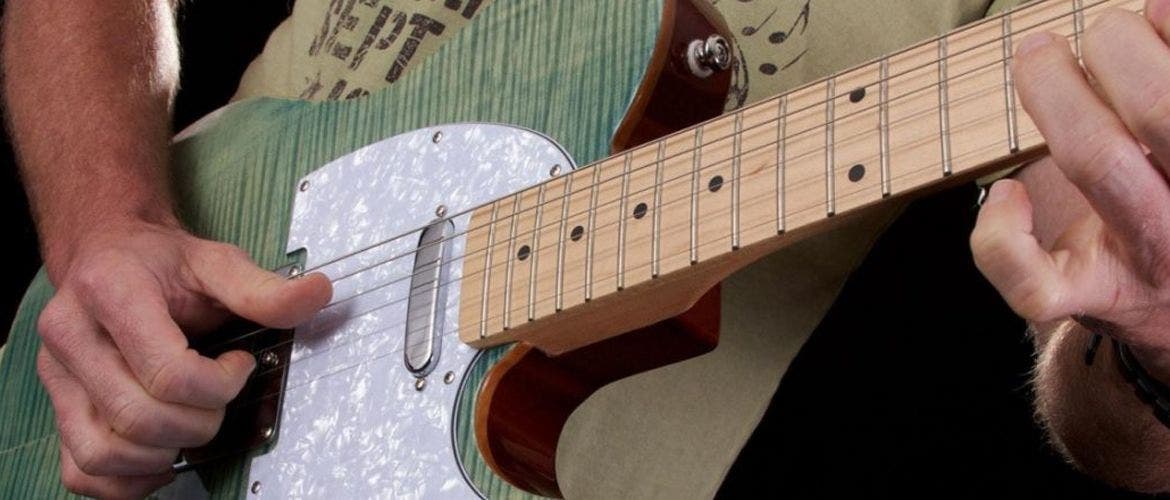 Let's kick this list off with something a little different. Michael Kelly may not be the first brand you think of when it comes to electric guitars, but we're about to show you a model that'll raise a few eyebrows and infatuate a slew of guitarists. The 1953 features an alder body topped with a flame maple top and alder binding, and its maple neck/rosewood fretboard emphasizes resonance. Quad mod functionality packs a little extra punch when you make your way through that blazing pentatonic pattern; you'll be able to turn on your neck and bridge pickups at the same time and emulate a sizzling humbucker sound. You'll be granted great tone even without Quad mod, as RockField TexPlus single-coil pickups have that classic vintage sound with crystal-clear definition and a sprinkle of twang. If this guitar wasn't atop your Christmas list already, it absolutely deserves a spot on it now.

You could absolutely make the case for the 1970s as being the most prominent decade in music history for guitars. This throwback axe captures the vintage charm and classic look of the Stratocaster from that era. Featuring that classic cutaway design, alnico single-coil pickups, 6-saddle synchronized tremolo bridge and vintage-tinted gloss finish on the neck, your playing is about to become a heck of a lot groovier, man. Five-way switching offers pickup versatility and sets the stage for any number of styles to jam out on. Which combination best fits your approach? Well, that's where the fun begins. Whether you're an old-soul blues player, shred-guitar extraordinaire, surf-rock specialist or hip-hop hound, you're bound to get comfortable on this classic axe.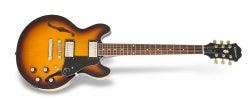 Take those old records off the shelf and enjoy this blast from the past. With its roots in the rock 'n' roll avalanche of the 1950s, the ES-339 has that same luster and jukebox-jam look, with some modern revisions and specifications. One major distinction of note is a reduced sized ES-style body, giving you a leaner build ideal for live performances and taking the stage for an extra set. While less bulky, the body is still maple with a solid center block, staying true to the classic ES-models. Alnico Classic PRO humbucker pickups are going to put guitar racks out of business, as you'll now experience unparalleled versatility with your tone options on-stage. Alternate between classic humbucker warmth and the sweet-sultry sound of single-coil pickups via push/pull coil tap functions at the touch of your fingertips. It couldn't be any easier to shred with style and diversity this holiday season.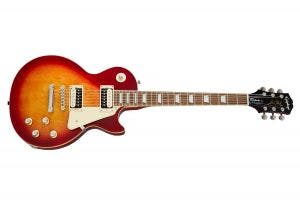 Popularity, tone, value and craftsmanship all join forces with the Les Paul Classic from Epiphone. A solid mahogany body and maple top parallel that of Gibson's version, with that classic timbre and feel. The specs are meant to match what you'd get on an original Les Paul, between its SlimTaper profile neck, 22 medium jumbo frets with pearloid trapezoid inlays and cream binding surrounding its beautiful body. Alnico Classic PRO humbuckers are guaranteed to bring you presence, warmth and power regardless of style or genre. Your solos will take flight with elevated mids and highs, giving the crowd some hot-as-summer sizzle during these chilly holiday months. With unmatched quality and a degree of exclusivity, the Les Paul Classicwill be a valuable part of your guitar collection for years to come.
Ibanez RG470MSP Electric Guitar

An eye-catching instrument with ear-catching tone! If you're a shredder looking for a guitar that will keep up with your fast licks, the RG470MSP will do it without breaking a sweat! Sporting a Wizard III maple neck, you'll be able to run up and down the fret board quickly and effectively when doing hammer-ons, pull offs, or any fancy riffage, as well as handle simpler chords and styles. Additionally, no matter what you play, you can rest assured you'll stay in tune thanks to the double lock tremolo system. Lastly, the Triple Quantum pickups are designed not only to give you versatility with your tone but allows for better bass response, incredibly mid range and wonderful high-end regardless of what pedals and amps you're plugged into.
Check out these killer guitar selections at unbeatable prices today at SamAsh.com.