Top 10 Tube Screamer Alternatives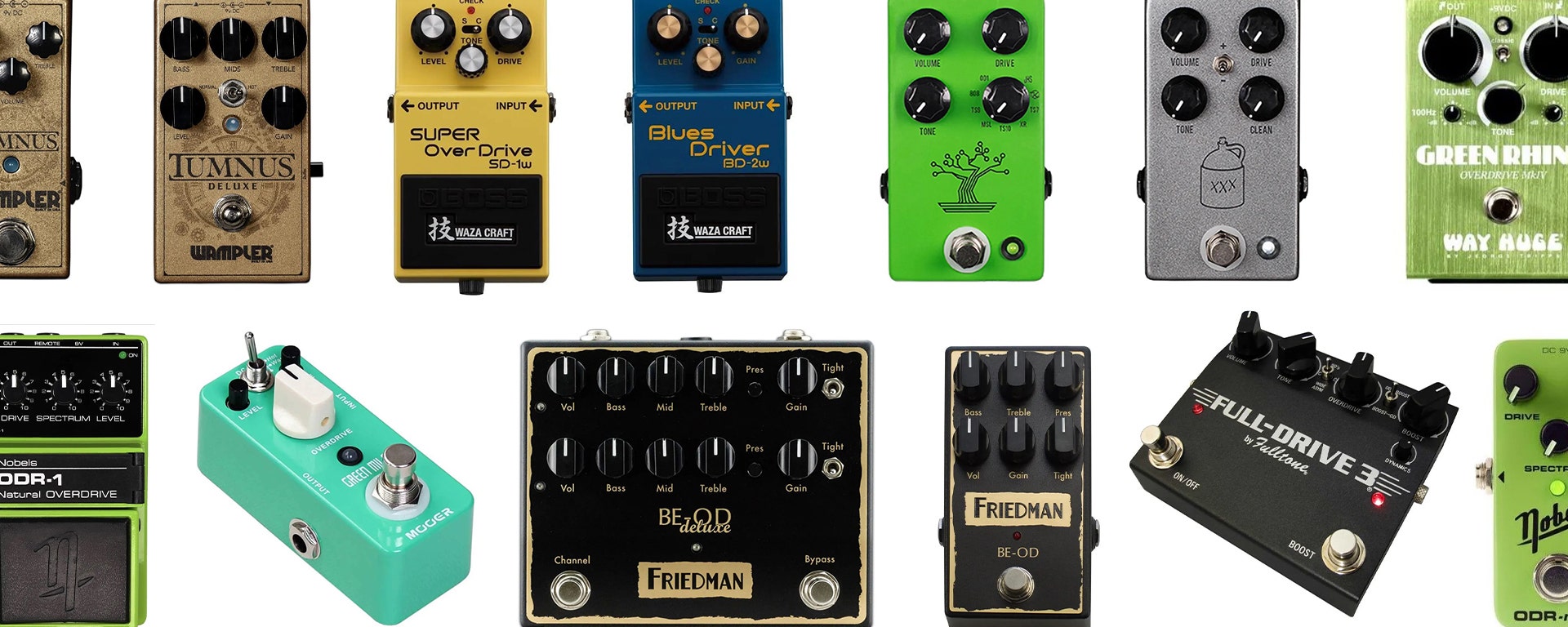 Submitted by David Slavković
Imagine the reaction guitar players back in the early 1980s had when they plugged in the legendary Tube Screamer in front of a Marshall JCM800 and played an E power chord. Although a seemingly simple pedal, Ibanez's Tube Screamer did what no pedal could at the time. With its smooth clipping and overall mid-heavy tone, it managed to push even clean channels of tube amplifiers into really heavy territories.
And it's not just about heaviness. The pedal was appropriate for pretty much any genre when paired with a tube amp. Essentially, it became a simple "magic switch" into the world of different tones and dynamic responsiveness. To many great players of the 1980s and the coming decades, a signal chain simply wasn't possible without a Tube Screamer pedal.
Of course, there have been plenty of variants made by Ibanez over the years. And while we can spend days arguing which one had a better chip, one thing remains – it inspired and keeps inspiring the creation of many different pedals by various brands.
If, for some reason, you need an overdrive pedal to push your tube amp, but just don't feel like getting a Tube Screamer, there are plenty of alternatives to choose from. This is why we decided to help you out, by bringing the list of the best Tube Screamer alternatives available on the market below.
Boss BD-2W Blues Driver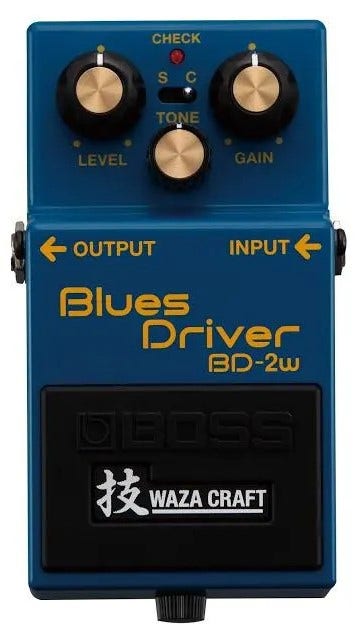 Boss' line of distortion and overdrive pedals saw many different uses over the decades. You could find the same pedal model used by two completely different guitar players. Although seemingly blues-oriented, the BD-2 Blues Driver is actually a very potent overdrive. This is especially the case with the improved BD-2W version.
The pedal's layout is the standard three knobs for volume, tone, and drive. However, the Waza Craft variant, or the BD-2W, comes with an additional voicing switch. This one switches between the standard and the custom mode.
Just like Tube Screamer, Blues Driver was originally intended to emulate the tone of tube-driven amps. Although it does this job well, the pedal finds a better application for boosting and enhancing your tube amp's output.
JHS Bonsai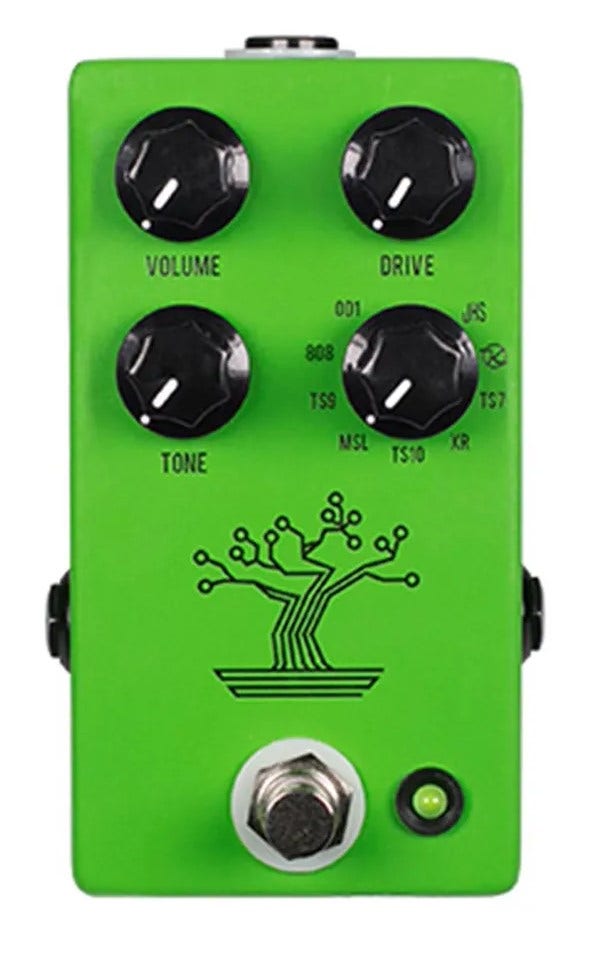 If you feel like getting something newer, JHS has their awesome Bonsai pedal. It takes no more than a glance to realize that this green-colored pedal is a tribute to the legendary Tube Screamer. However, what makes it stand out is the feature that lets you choose from nine different overdrive modes.
This is what makes the pedal very versatile. It brings a few different Tube Screamer modes, including 808, TS9, and TS7. Then there's also the company's own mode labeled as JHS, as well as the Keeley mode which is done after Robert Keeley's legendary modification of Tube Screamers.
Needless to say, this one is a pretty versatile overdrive. If you're trying to push your amp into various different territories, this is the one to check out.
Wampler Tumnus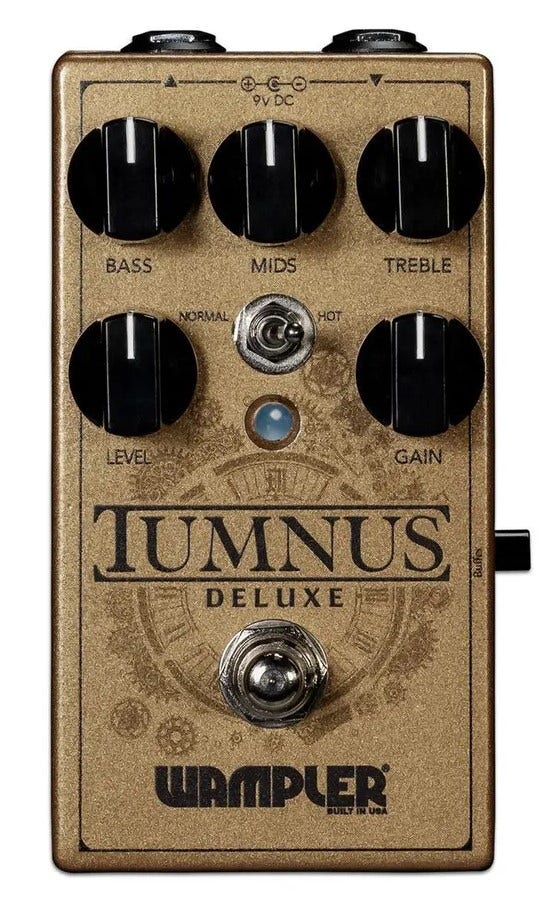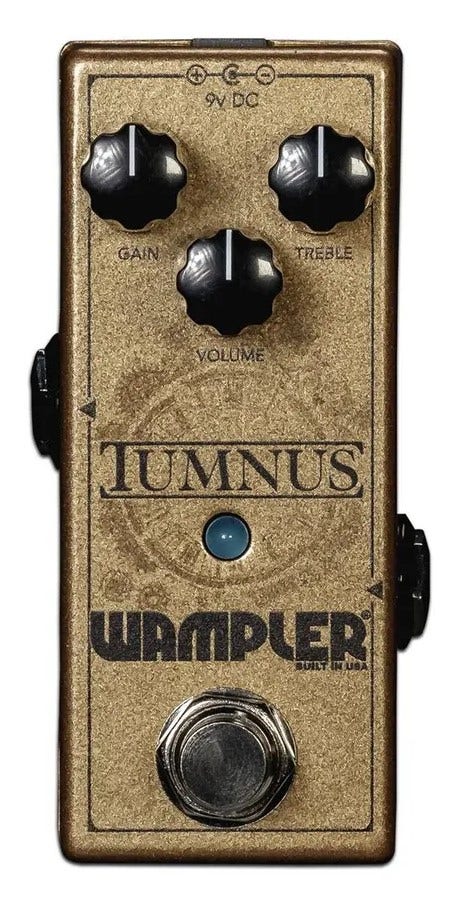 Wampler is one of the biggest names associated with the so-called "boutique" pedals. If you're looking for a simple overdrive, then their Tumnus is worth checking out.
On it, we have volume, gain, and treble controls. The treble control is essentially like a tone knob, allowing you to roll off the high end of the spectrum.
Other than that, it's a compact and simple little pedal. Its idea is to replicate the legendary and (very) expensive Klon Centaur pedal. At the same time, it's a viable substitute for a Tube Screamer, just with a bit of a "sizzling" twist to it.
Additionally, there's also the Tumnus Deluxe version. This one brings a 3-band equalizer, a "hot" switch, as well as a buffer type switch. The "hot" mode brings a tone closer to conventional distortion. Meanwhile, the buffer type switch, located on the pedal's right side, lets you choose between buffered and true bypass.
Although the Deluxe version is great, we'd rather recommend the regular basic one if you're looking for something similar to Tube Screamer.
Boss SD-1W Super Overdrive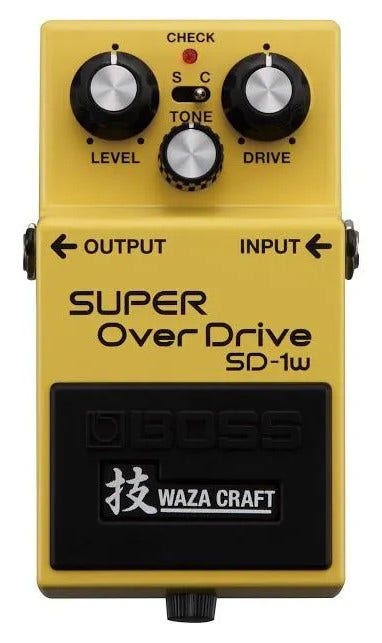 The SD-1 Super Overdrive is one of Boss' oldest and longest-running pedals. These days, you can also find the SD-1W Waza Craft version. Just as described with the BD-2W, this one also comes with an additional mode switch, allowing you to use the pedal in its original form, or with a custom voicing.
Other than that, the Super Overdrive is more brighter-sounding compared to Tube Screamer. This gives it a different twist and can be very useful if you need to add some high-ends to your tube amp.
Friedman BE-OD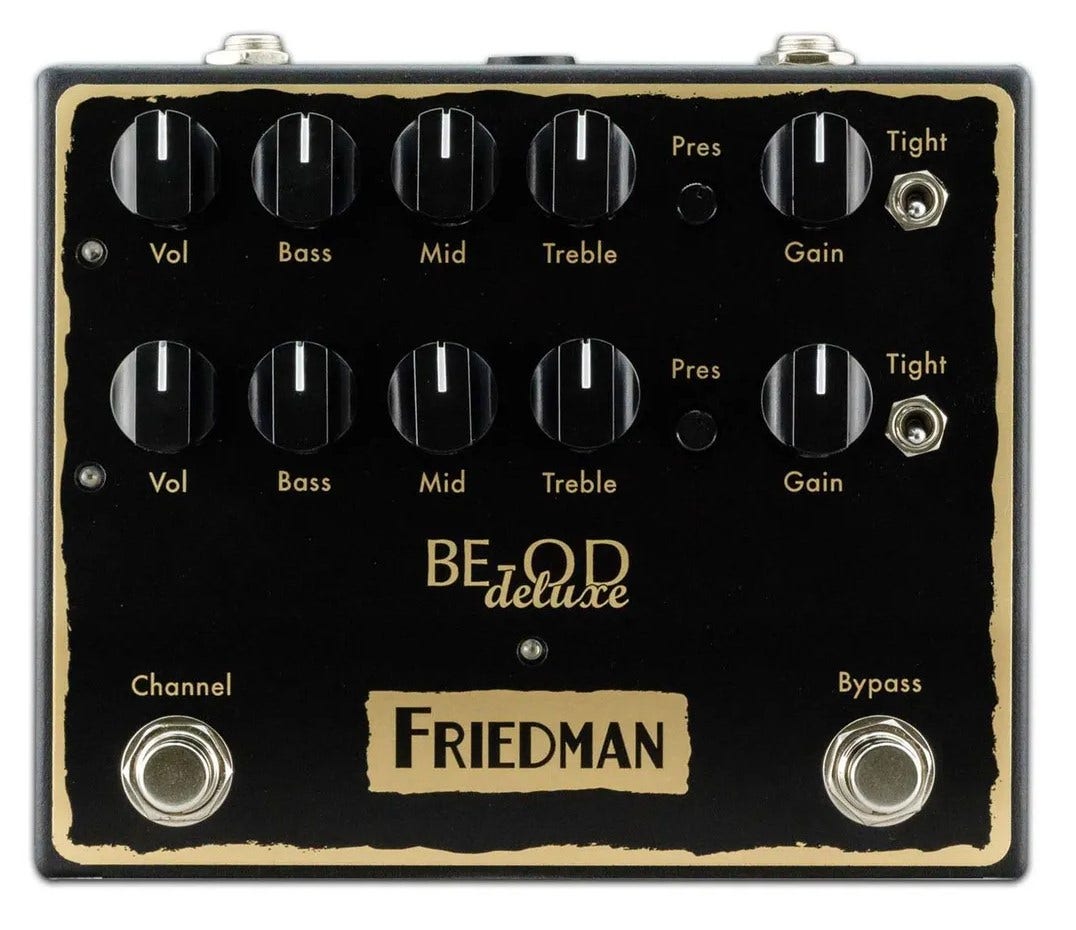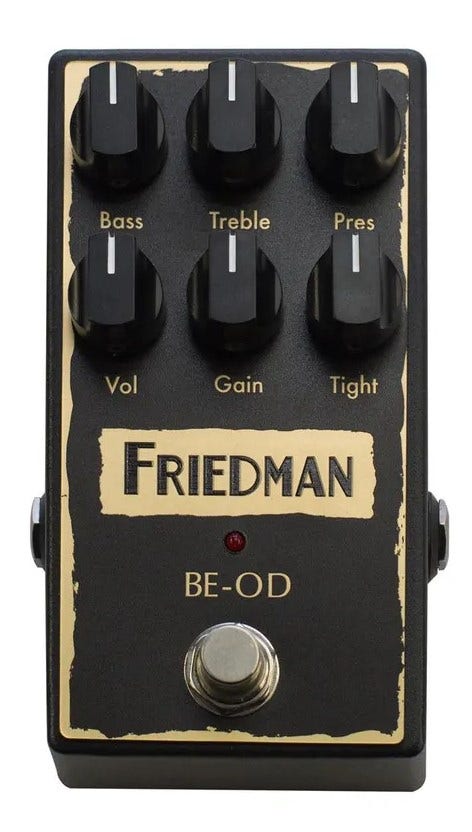 Friedman Amplification makes only premium-level stuff. Aside from their amps, we can notice that with their pedals as well. Sure, the BE-OD overdrive is not the cheapest one on the market. But its tone and what you can do with it is astounding.
This compact pedal has six knobs on it. Aside from the volume control, gain, and a 2-band EQ, there are also "tight" and presence controls. The "tight" knob can bring a "punchy" tone with more mids, or a "looser" and "scooped" kind of tone. BE-OD can help you get the best out of your tube amp, adding more coloration and even enhancing dynamic response.
There's also the improved Deluxe version. This is essentially two of these circuits in one pedal, allowing you to choose between two different presets.
Mooer Audio Green Mile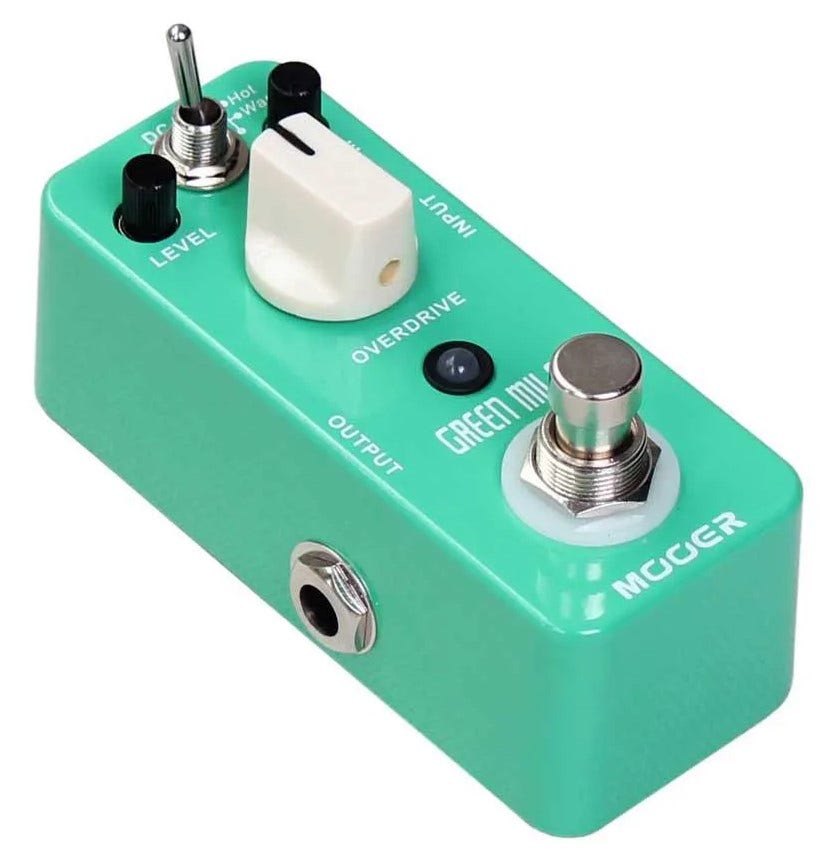 When a pedal has a green finish, it's a Tube Screamer clone! However, you'll rarely find such a cheap yet great overdrive like Mooer's Green Mile. It's very compact, it's very simple to use, and it gets the job done. What more could you ask for?
What's also great about it is that it comes with an additional "hot" switch. This one brings harder clipping, making it sound more like a conventional distortion. This makes it very versatile, especially for its size.
Fulltone FD-3 Full Drive 3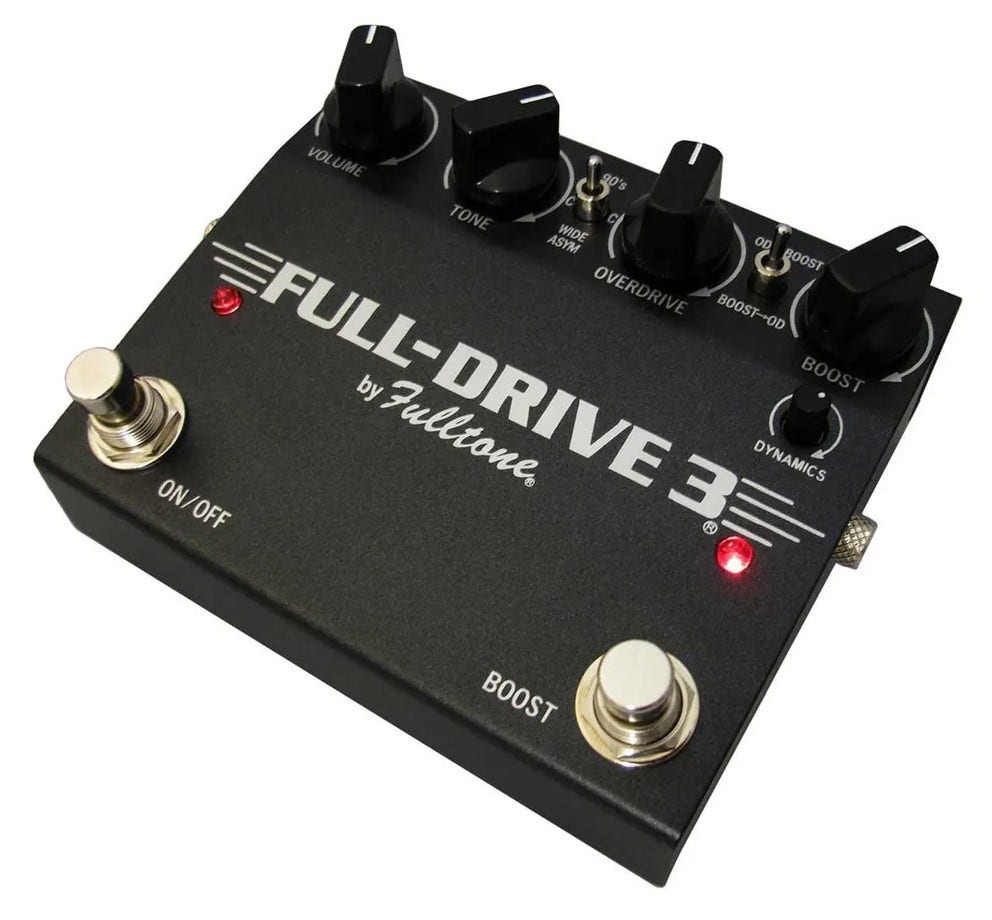 For quite some time, we've been seeing the success of Fulltone's Full Drive pedals. After their two versions, we now have the third one, the FD-3, which brings some new features.
Aside from basic controls for volume, tone, and gain, we have two more knobs, two toggle switches, and an additional footswitch. Firstly, there's the control for the boost, which can be engaged with the pedal's second footswitch.
What's really awesome is that it's a clean boost, meaning that it doesn't add more distortion but just amplifies the output signal. Nonetheless, this makes it useful for tube amps. Additionally, there's a switch that lets you switch the order of overdrive and boost circuitry, which makes a significant impact on the tone.
Then there's also the switch that lest you choose the classic FD-2 tone and the more modern asymmetrical clipping drive. Finally, this is all accompanied by a "dynamics" knob which engages the germanium diode and gets rid of those sharp high-ends when playing harder with the boost on.
From all this, it's obvious that FD-3 is a more complex pedal. Its tone and function are comparable to those of the Tube Screamer. It's a great choice for anyone looking to push their tube amps over the edge but still have more options at your disposal.
Way Huge WHE207 Green Rhino Overdrive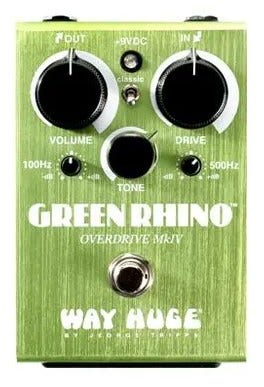 The Way Huge Green Rhino has a few additions but is still fairly simple. In addition to the three basic controls, you have 100 Hz and 500 Hz frequency controls. This means that you can boost or cut the bottom-end and the lower mids.
Then there's also the "classic" switch, allowing you to get the more vintage-oriented tone of the pedal's previous variants. By default, the WHE207 variant has a slightly more modern kind of tone.
In our opinion, it brings the perfect combination of simplicity and functionality. There's a lot of stuff that you can do with it, especially if you're playing it through a tube amp. But at the same time, it's really easy to use.
JHS Moonshine V2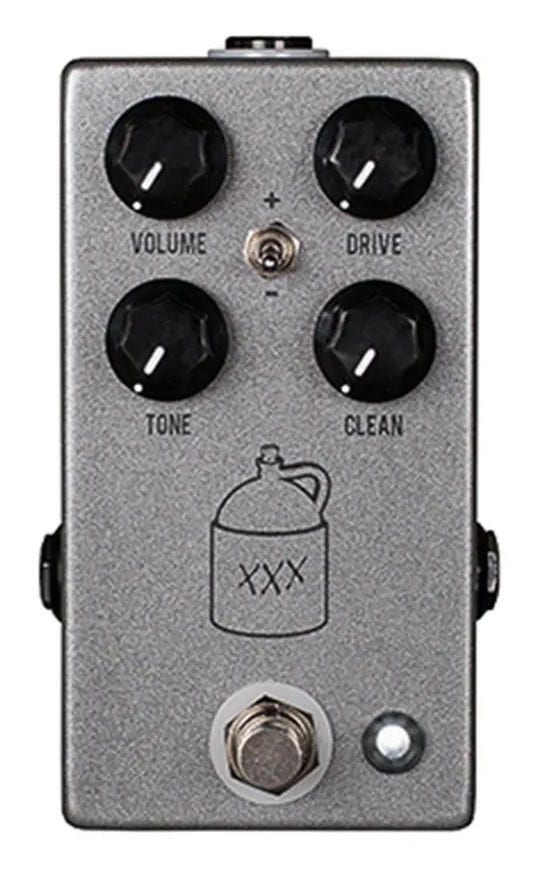 Another one that we'd like to feature here is the JHS Moonshine overdrive, the V2 version. Now, there's one very awesome thing about this pedal. Aside from giving that less transparent tone (which we all love about Tube Screamer-like pedals), it comes with a "blend" control.
Labeled as "clean," this one allows you to actually mix in an unprocessed clean signal into the mix. In addition to this, you have the standard gain control. With these two on the same pedal, the tonal versatility is immense.
Then there's also its 2-position toggle which can add a slightly "hotter" mode. Essentially, you're able to get anything from those crunchy tones of an amplifier "breaking" its limits, up to hot overdrives.
According to the company, the pedal is done after the Tube Screamer, with circuitry heavily modded to bring in more sonic options.