Top 10 Tube Guitar Combo Amplifiers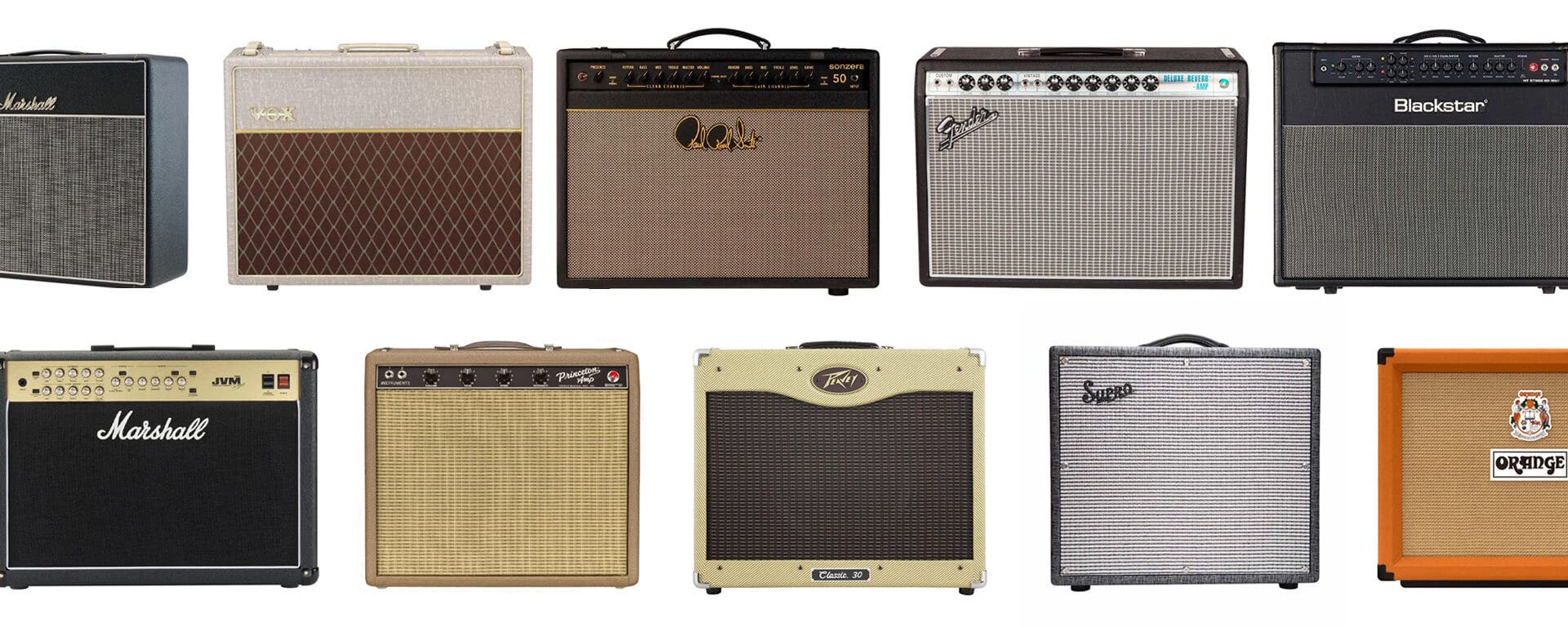 Submitted by David Slavković
During the past decade or so, the world of guitar went through some of the biggest changes of all time. Just when we thought nothing new could happen, the emergence of advanced digital amp modelers came into the spotlight.
And thus, one of the biggest discussions among guitar players commenced – are digital modelers capable of fully replicating qualities of tube amps? There seems to be no consensus on the matter so far.
Amp modelers are extremely practical and a compact device can replace entire rigs. But there are plenty of guitar masters out there still staying true to the good old tube amplifiers.
Are you still wondering to which side of this debate you'll join? We'll help you out by bringing the best tube-driven combo amps that prove that this "archaic" and "outdated" technology is still worth it! No matter how advanced, it seems that digital modelers cannot fully replicate the dynamic response, warmth, and punch of tube amps.
Peavey Classic 30 112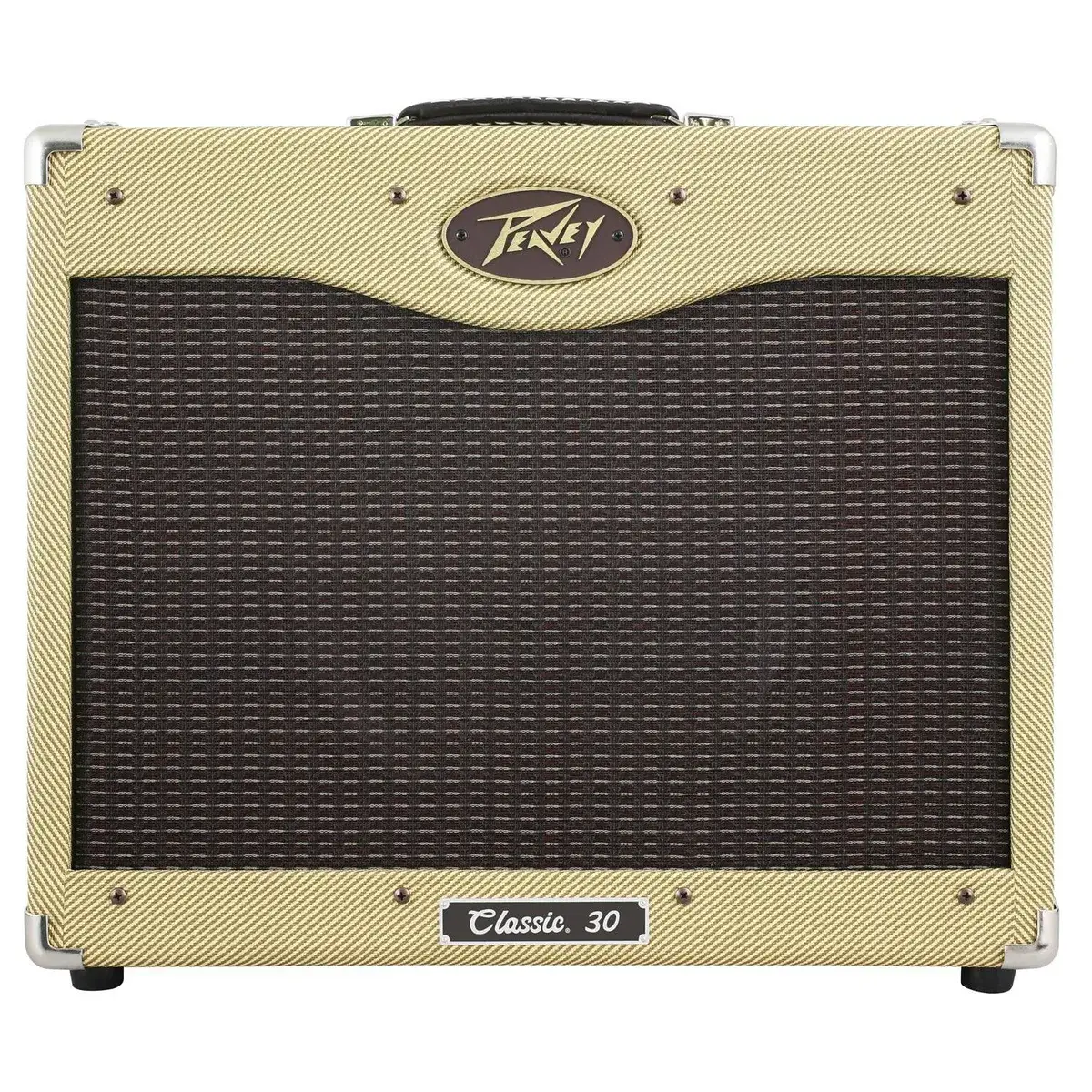 While we usually remember Peavey for some metal-oriented amps, an amp like their Classic 30 combo really stands out. As you can notice from its design, the amp is inspired by those old-school Fender "tweed" amps.
However, Classic 30 comes with a quartet of EL84 valves in the power amp section. Accompanied by three 12AX7s in the preamp, it brings a pretty rich collection of different tones.
It's equipped with two channels, a clean and distorted one, as well as a reverb effect. The lead channel is also accompanied by pre and post-gain parameters, allowing full control over the amp's tube circuitry.
What's more, the amp even has a boost feature, applicable to both channels. You can use it to add some of that vintage-oriented "organic" distortion.
The amp is actually not that expensive, considering the fact that it's a tube-driven one. The tone kind of gravitates towards high-ends, making it sound bright.
Although its overall output is pretty bluesy, there's a lot of stuff that you can do with Peavey's Classic 30. If you tweak its lead channel the right way, you can even get some hard rock and classic metal tones. And it gets super exciting if you combine it with an overdrive pedal.
Orange TremLord 30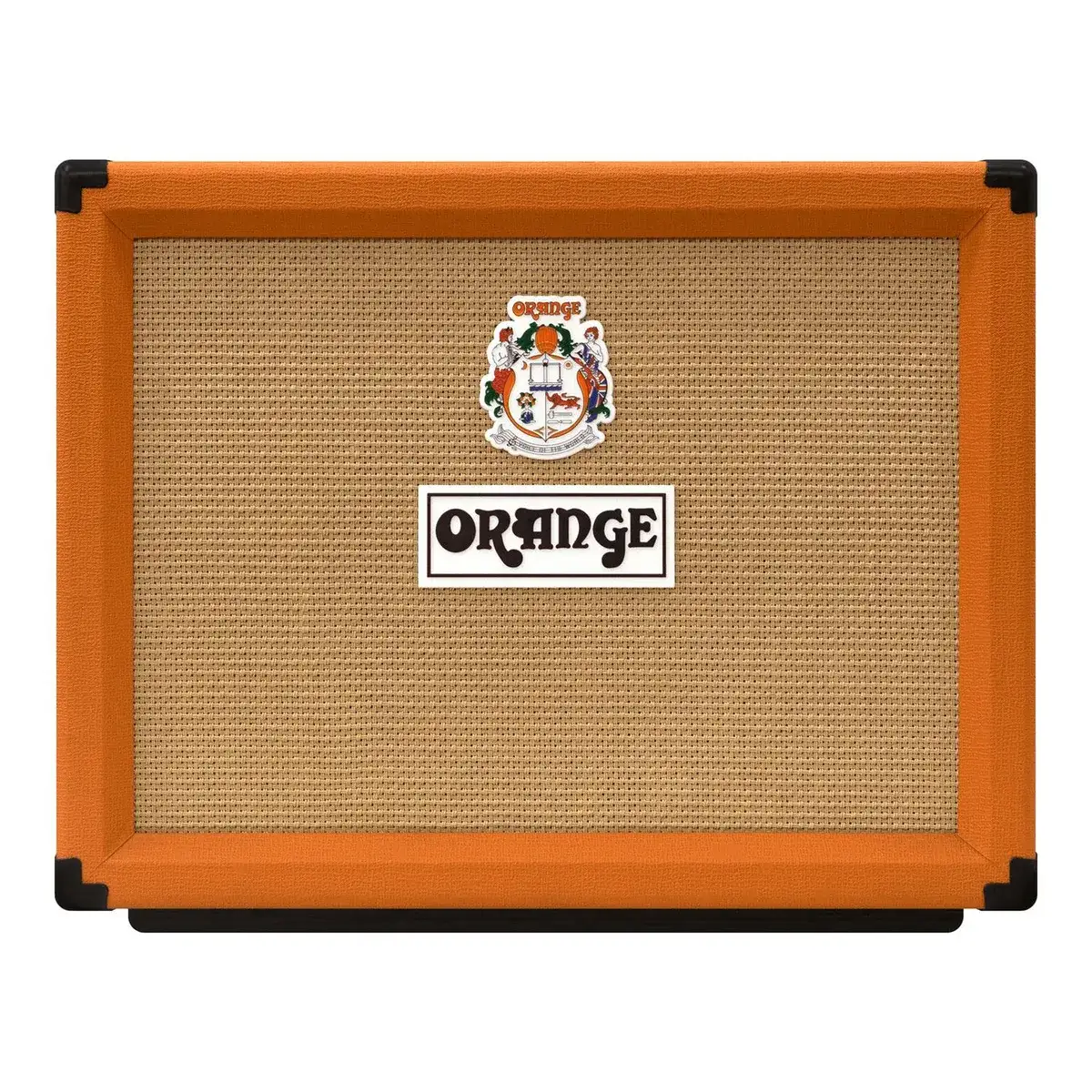 It's no secret that Orange amps are kind of specific. But if you're a crazed fan of fuzzy yet heavy tones, the company's TremLord 30 is what you should be looking into.
According to their own words, this is a '50s twist on classic British amps. You can notice this with the use of four EL84 valves in the power amp. However, things are made interesting with its two ECC81 and three ECC83 valves in the preamp.
The ECC81 (or 12AT7) tubes are for the onboard tremolo and reverb effects, as well as the buffered effects loop. Having fully tube-driven circuitry, TremLord 30 takes you on a journey back in time. Aside from its basic 30-watt mode, you can also use it attenuated down to 15 watts, 2 watts, and even 1 watt.
Although a single-channel amp, you can get some seriously fuzzy tones. It gets pretty heavy as well if you pair it with an overdrive pedal, anything in the style of a regular Tube Screamer. We'd recommend this one to psychedelic rock, stoner rock, old-school metal, or any other genre where slightly fuzzy distorted tones with a lot of harmonic content are welcome.
Supro 1695T Black Magick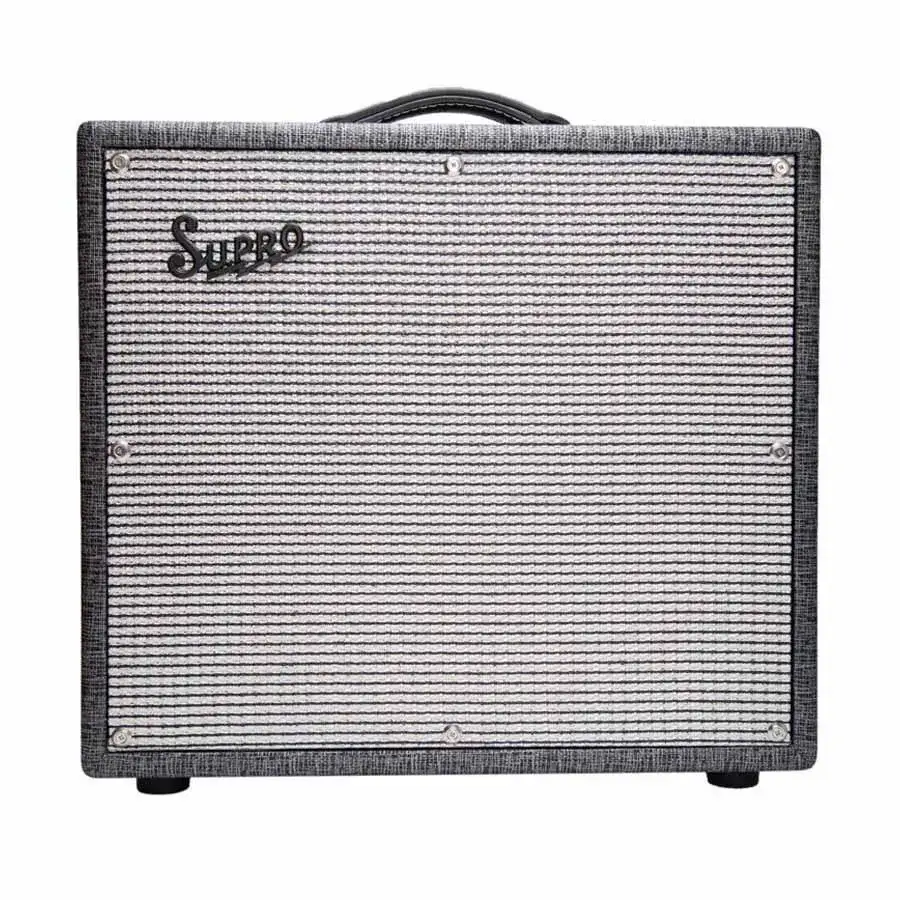 But if you really want to go vintage, Supro 1695T is like a time machine. This 25-watt amp is actually intended to replicate Jimmy Page's old amp used on Led Zeppelin's self-titled debut album.
Bearing four 12AX7 and two 6973 tubes, it can reach some of those raw-sounding distorted early heavy metal tones with its second channel. Nonetheless, you can still get some pretty clean tones as well, using its first channel.
The controls are pretty straightforward. But the idea is to let you and your guitar shine through it. Dialing in those "dirty clean" tones is as easy as it is thrilling.
Although kind of limited to old-school-oriented guitar players, Supro 1695T does this job better than any amp we could think of within its price level.
Vox AC30 Handwired (AC30HW2X)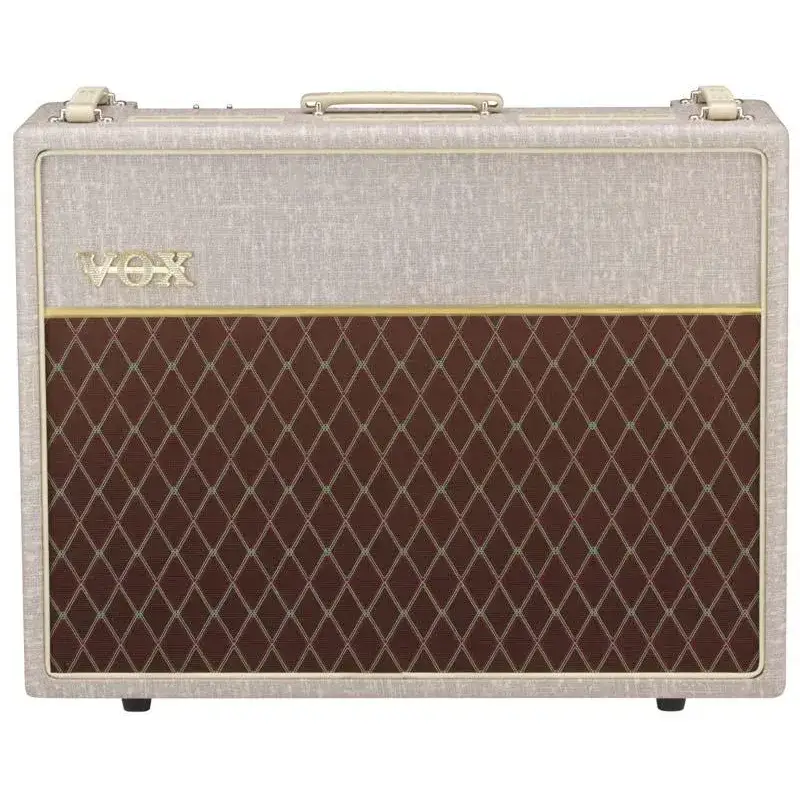 Nothing can really replicate those razor-sharp high ends of old Vox amps. Except for new versions made by vox, that is. The AC30 and ACX15 these days have a few variants. The best one, without any questions, is the AC30HW2X, or the hand-wired version.
With 30 watts of power going through a pair of Celestion 12-inch speakers, its tone will blow you away. The high ends and punchy mids are as good as they've ever been, bringing those loud "in-your-face" distorted tones.
Of course, the classic features are all there, including high and low-gain inputs for both channels, as well as the boost for the second channel. Then we also have a "tone cut" that can help you remove some of those sharp high-ends.
Finally, there's also a feature to bypass the master volume control, as well as an attenuated 15-watt toggle switch. This allows you to get both old-school Vox tones and the possibility to play at lower volume levels.
PRS Sonzera 50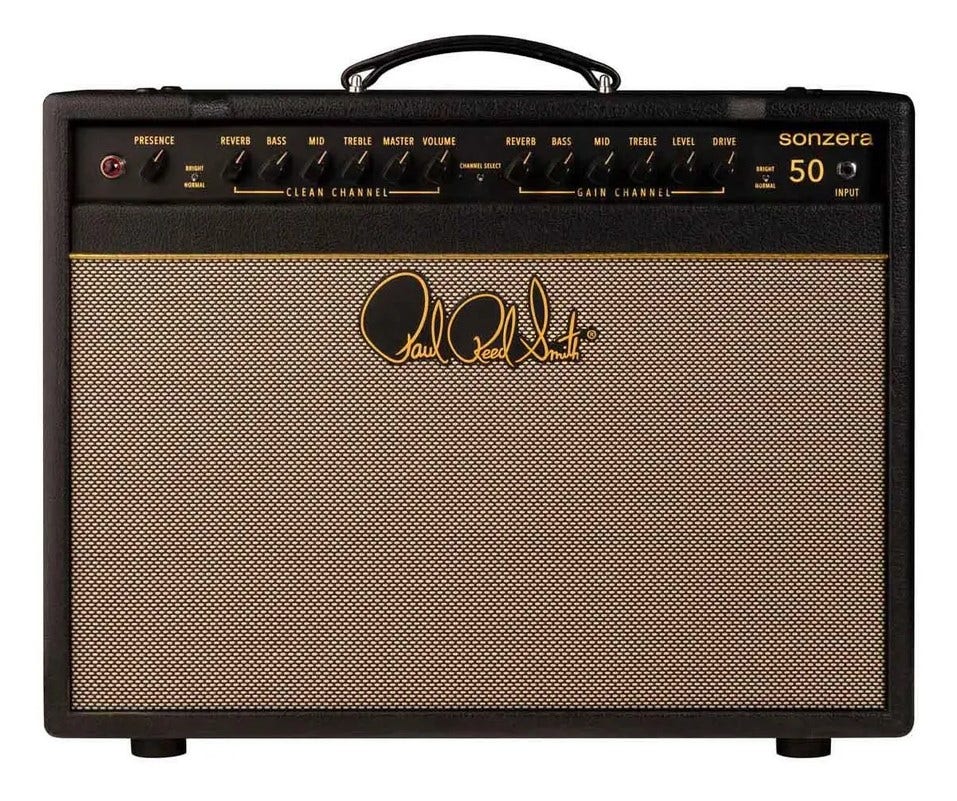 Although we all usually discuss their guitars, PRS have some incredible "boutique"-tier amps. Sonzera 50 is a 50-watt tube combo amp with a 12-inch Celestion speaker.
We have two channels, clean and lead, with almost identical controls. Each of them also features a reverb effect, as well as "normal" and "bright" modes. Additionally, there's also a master presence knob, allowing you to further shape the tone by boosting or cutting the higher mids.
With this kind of a control layout, the Sonzera 50 amp earns its place as one of the most versatile tube amps today. It goes from sparkling cleans, over smooth crunchy overdrives, and up to soaring heavy leads.
It comes with four 12AX7 valves in the preamp, one of which is dedicated especially to its reverb, as well as two EL34 valves in the power amp. Such a configuration helps it bring up the mid part of the audible spectrum, something that lead players and heavy riff lovers will prefer. 
Blackstar HT Stage 60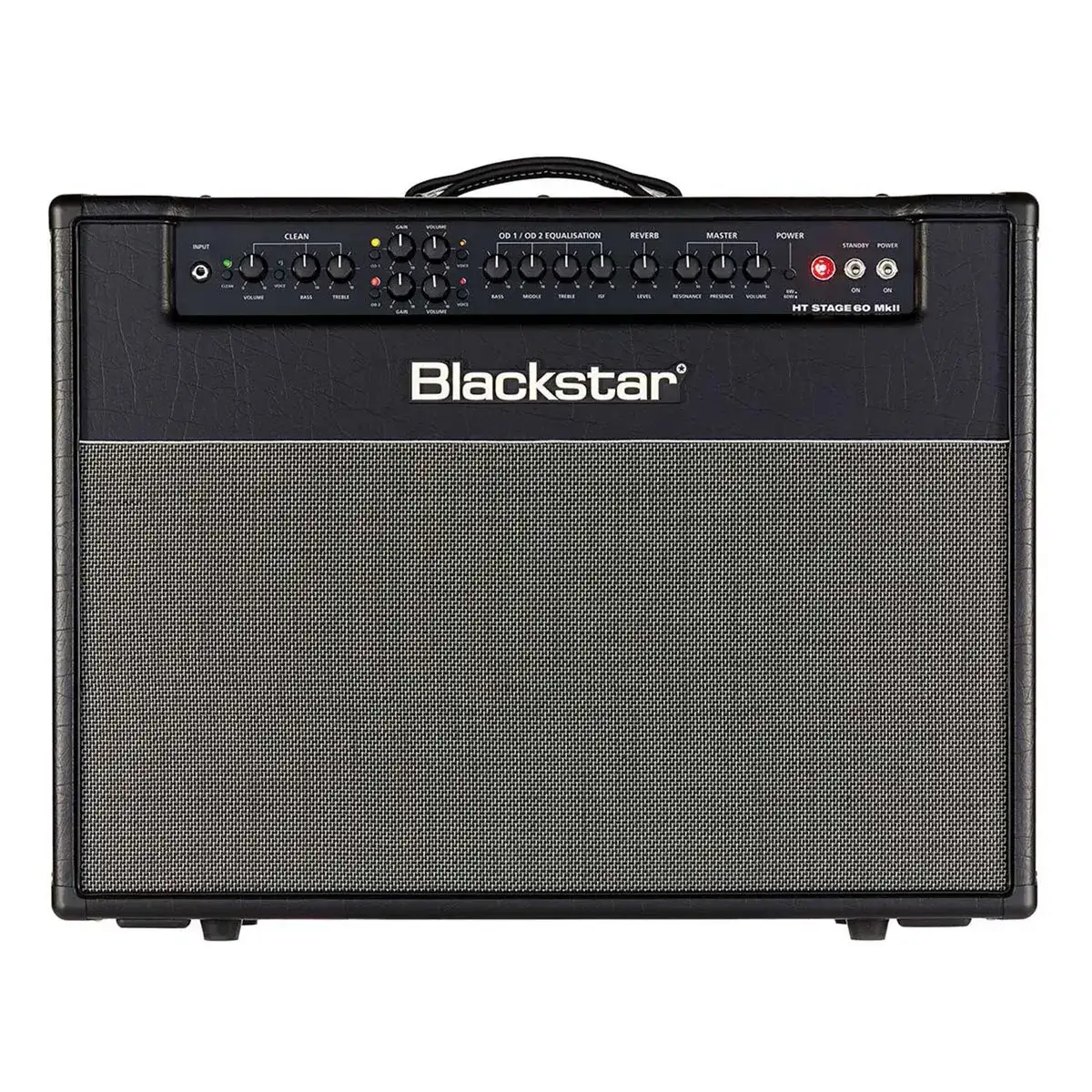 There's no way not to mention Blackstar on the list of present-day tube amps. The HT Stage 60 model brings everything you need in one extremely versatile package, all while retaining all of the qualities that we love about tube amps.
The amp comes with three channels. OD1 and OD2 channels have shared controls for the 3-band EQ and the so-called ISF parameter. ISF is Blackstar's secret weapon, allowing you to go from classic "British" to classic "American" tone characteristics and everything in between.
All three channels come with "voice" switches. With the clean channel, it selects British and American-style tones, a simplified variant of the ISF control on the distorted channels. On the other hand, voice controls on the OD1 and OD2 channels let you toggle between vintage and more "direct" and aggressive modern tones.
On top of all this, this 60-watt amp can also get its output power reduced to 6 watts. There are also different speaker outputs, allowing you to use it with external cabinets, as well as XLR and line outputs with an emulated cab. It seems that this amp can handle any setting and any genre!
Marshall JVM205C
The present-day Marshall arsenal is pretty rich. But one amp that stands out is the JVM205C, a dual-channel 50-watt combo with two 12-inch Celestion speakers. This is also followed by an effects loop with its level control, MIDI compatibility, XLR emulated line out, and even "preamp out" and "power amp in" jacks.
The last feature is pretty interesting as it allows you to combine its preamp with another power amp, or its power amp with another preamp. A lot of options with this one.
Its two separate channels come with individual controls for the 3-band EQ, reverb, input gain, and output volume. However, the clean channel also comes with a "crunch" mode, allowing for those organic and warm "dirty" clean and overdriven tones.
The overdrive channel comes with three different modes. Needless to say, you can do pretty much anything with this channel.
Sure, having a pair of EL34 tubes, it always gravitates towards a mid-heavy kind of character. But JVM205C covers pretty much any musical style that you need, all while keeping the much-appreciated tube tone qualities at a high level. It's not exactly a cheap one, but it's worth every single penny.
Fender '68 Custom Deluxe Reverb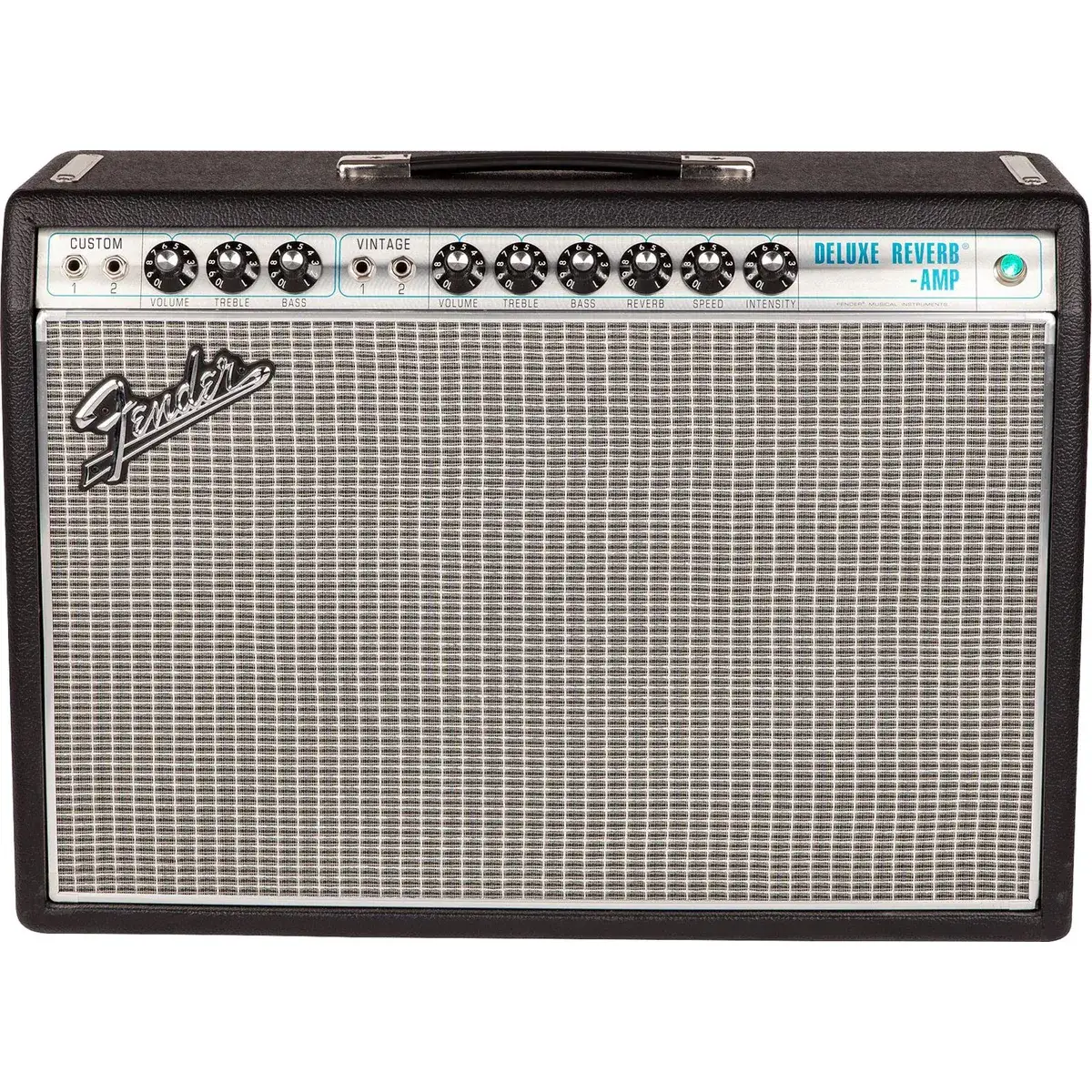 Fender still does a pretty good job at replicating their old-school amps. The '68 Custom Deluxe Reverb is a classic that every vintage lover should check out.
This 22-watt amp isn't exactly a reissue, but rather an enhanced version of its old amps. It comes with "custom" and "vintage" channels. The custom one is inspired by the old Fender Bassman amp, while the vintage channel copies the old 1960s Deluxe Reverb amps.
With 6V6 power amp tubes and a single 12-inch Celestion G12V-70 speaker, it has a very classic "American" tone. The basses are strong yet tight, while it also brings out those piercing "icepick" high-ends.
The '68 Custom Deluxe Reverb amp is something a blues lover would find the best use for. Nonetheless, with the right set of pedals, you can turn it into a hard rock amp as well!
Fender '62 Princeton Chris Stapleton Edition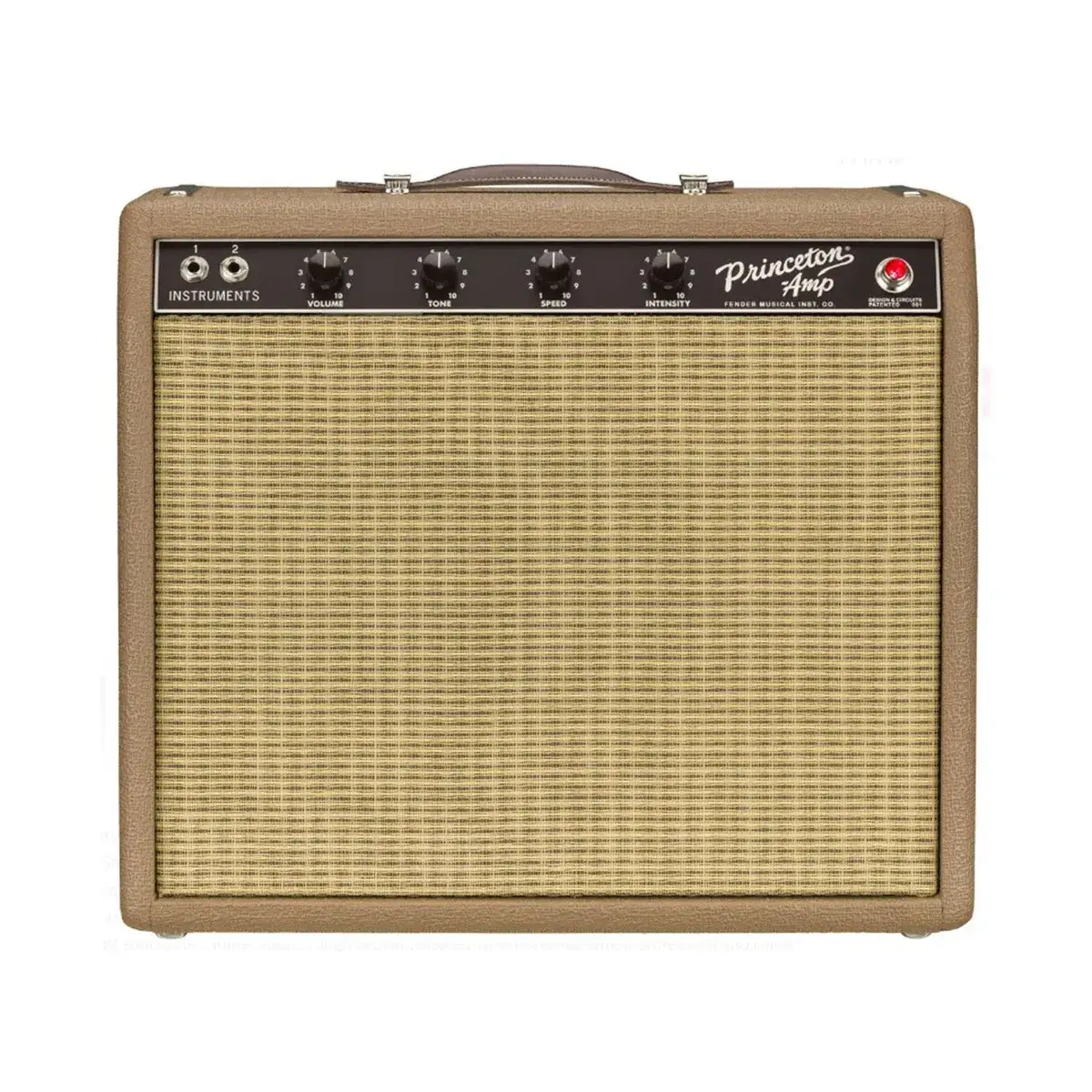 However, Fender's '62 Princeton, the Chris Stapleton Edition, is just another level. It's one of the simplest amps on the market, but it's easily one of the best things ever for the lovers of old-school American tones.
With 12 watts of power, one channel, and only four controls, this one is pretty straightforward. But there's a hard chance you'll find a better amp for blues and country.
Aside from two inputs (low and high impedance), we have only volume and tone controls. Other than that, the amp comes with a tube-biased tremolo circuit, along with speed and intensity controls for this classic effect.
Other than that, we have two 6V6 and two 12AX7 tubes, all driving the signal through the 12-inch Eminence Special Design speaker. Bright and sharp, yet boosted with some serious bottom ends – this is how we'd describe this amp.
Marshall 1974X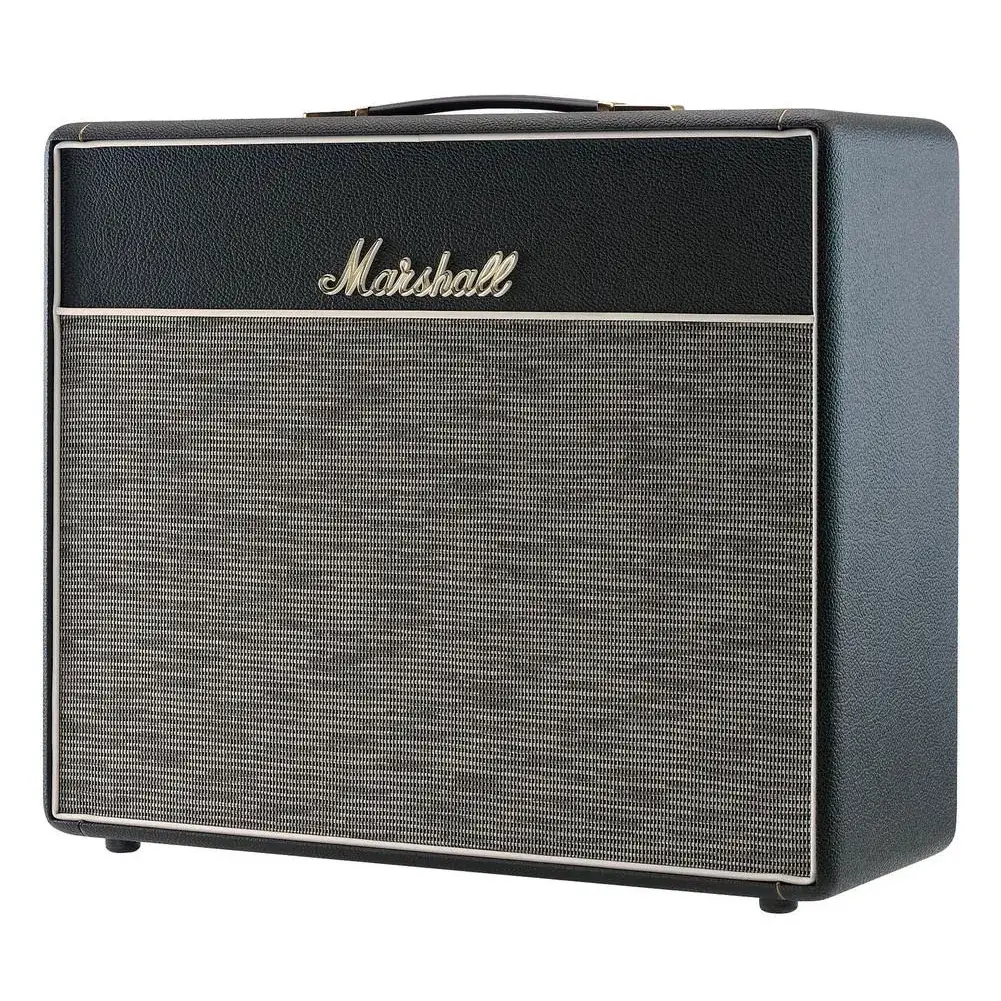 But if you're looking for vintage tones from the other side of the Atlantic Ocean, then nothing beats Marshall's 1974X these days. Essentially, it's a reissued version of the 1974 amp model, produced during a brief period in the 1960s.
All of the features are copied from the original. We have 18 watts of power, two EL84s, three ECC83s, one EZ81, and two channels with two inputs. There's also a tube-driven tremolo effect, an aluminum chassis for the circuitry, and a single 12-inch speaker.
The speaker is the most interesting part. The Celestion Heritage G12M-20 in it is deliberately altered to sound "aged." In some way, it's as if you're buying one of the old pieces from the 1960s.
The amp's controls are very simple, allowing you to do all the "hard work" through your instrument, playing styles, and additional pedals. But the 1974X works the best when you plug directly into it. The vintage British goodness that brings up the much-needed punchy mids for blues, blues rock, hard rock, and even some classic metal!