Welcome to the new SamAsh.com!
Returning Customers: Please reset your password using the "Forgot Your Password?" link
the first time you see this message.
Or use your social profile
No extra passwords to remember. We never share any of your data or post anything on your behalf.
The Best Microphones For Recording Guitars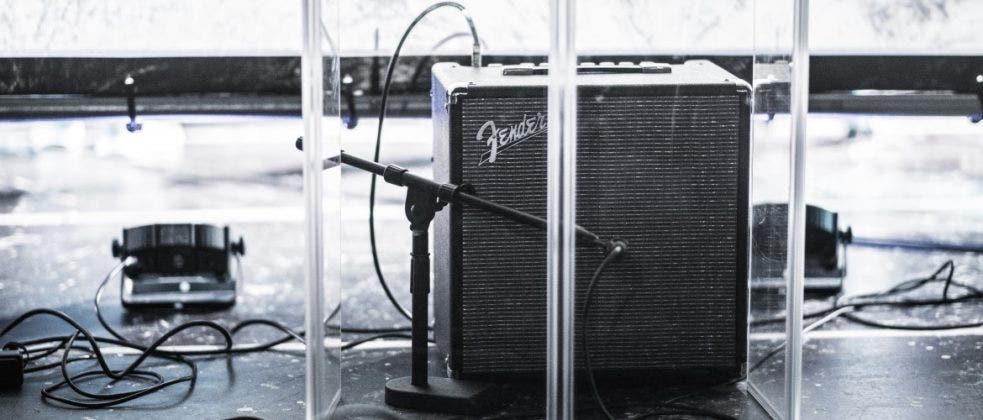 Alex Bruce of Guitartricks.com and 30Daysinger.com
The world of home recording was once something novel – only for the purists or the rich and famous. But not only has home recording grown over the last decade, in fact it's also become the norm. It's convenient, comfortable, and accessible, and the range of equipment, software, and products has grown around this new world of home recording.
Recording guitars is something that's very, very easy to get wrong. And however good your playing technique, the acoustics of the room, and the recording software/device, your guitar sound will only ever be as good as your microphone. For this reason, we've put together a list of 5 great mic options for recording guitars at home. There are options on this list to suit a range of guitar types, and a range of budgets. Happy recording!
AKG P170 Small Diaphragm Condenser Microphone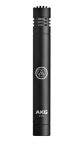 The P170 is incredibly priced, (currently around $99). This mic is particularly good for recording acoustic guitars – often the basis of any guitarist's home recordings – but is also notably well-suited to recording overheads, percussion, and other strings. It's a sleek, slimline, well-reviewed model, fantastic for the singer-songwriter on a limited budget, you'll be hard-pressed to find better for the price.
Shure PGA81 Condenser Microphone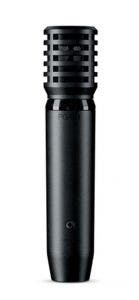 Shure are one of the names at the forefront of the world of microphones, and the PGA81 demonstrates why. Arguably its key feature is its "Flat-response microphone cartridge design for clear reproduction of acoustic instrument sound sources in more sensitive environments". In other words, it records acoustic guitars brilliantly well, and again on a reasonable budget, at around $125 – $130.
The mic requires +48v phantom power, so make sure you can provide that, but otherwise this is a great choice. And just because its main selling point is acoustic instruments, it doesn't mean you can't use it to mic up an amplifier, if your studio isn't stuffed full of gear!
Applied Microphone Technology S15G Acoustic Guitar Condenser Microphone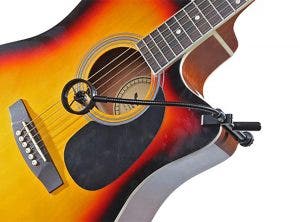 The first thing you'll notice about the S15G is probably its eye-catching design. It clamps onto the body of the guitar (or other acoustic instrument) then its flexible gooseneck means the actual active, receptive part of the microphone can be easily positioned and moved as needed.
A preamp is supplied, and together with the mic makes for a quality, portable acoustic recording setup. You'd be forgiven for deeming this a little gimmicky on first glance, but it has the incredible quality to more than deserve its middle price point at around $559. Try it if you can, you won't look back!
DPA Microphones d:vote CORE 4099 Loud Instrument Microphone

This mic has a similar clip/gooseneck style to the S15G above, however its makers differentiate it by strongly asserting its qualities for live use, as well as recording. This partially explains its slightly higher price, at around $620.
Regularly performing acoustic guitarists will be painfully aware that often the sound of their beautiful instrument can be destroyed by feeding it through many (though not all) venues' PA systems. The ultimate aim is always to directly recreate the 'acoustic' element of an acoustic guitar's sound. This mic allows you to do that just about as easily as is humanly possible. Of course it's great for recording, but regularly live-performing acoustic players – this is the one for you!
Sony ECM-100U Condenser Microphone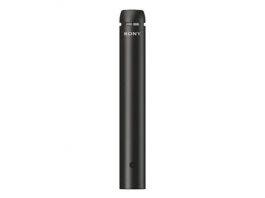 Sony describes its fantastic ECM-100U mic as "a high-quality instrument microphone that can capture the natural tones of any instrument." Its key features are diminished distortion, high-quality audio, and a revolutionary uni-directional small capsule design for natural sound characteristics.
This mic is about as good as it gets without spending multiple thousands of dollars, and is currently (as of March 2020) available at around $799, down from around $1099, meaning you're getting a +$1000 mic for under $800.
If looked after, this mic will last a lifetime, so is worth seriously considering if you have a little more to spend.
Prices accurate as of March 2020.
Alex Bruce is a writer for Guitartricks.com and 30Daysinger.com
About the Author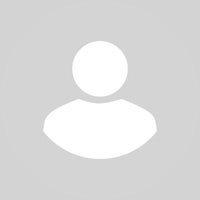 Sam Ash Customer Articles