Machine Gun Kelly Band: Sam Ash Music Visit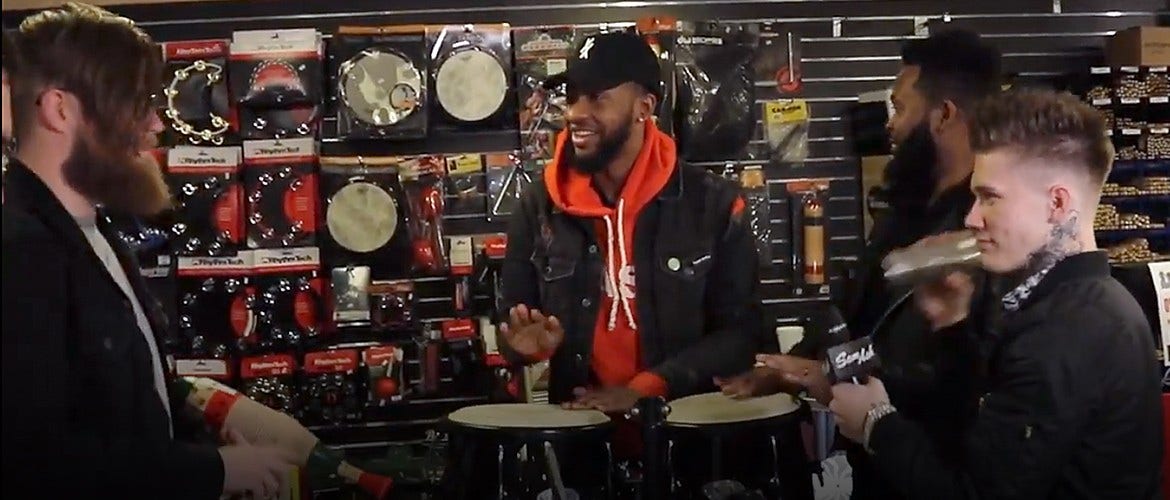 Sam Ash was proud to host the band of Machine Gun Kelly recently in our Manhattan store on 34th street. I was able to sit down and ask them a few questions about recording, their tour, their gear, the new album, and personal philosophies and inspirations. So with that in mind, take a look at the full interview below!
Machine Gun Kelly Band: The Interview
When the interview was complete, I was anxious to let the guys loose in the store and see where they all ended up. We often make musicians larger than life figures, but they love gear just like the rest of us. Many of these guys play multiple instruments and enjoy any chance to hop on something that they don't play night after night on tour.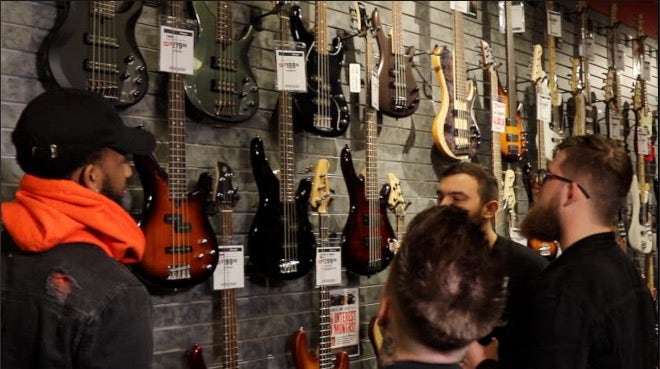 Baze for instance is a talented keyboard player who took the needed role as bass player in the band. Rook is the drummer, but you'll quickly see that he was picking up and playing anything that he could get his hands on. We love gear. Machine Gun Kelly band loves gear. So have a look below at all that we got ourselves into on our store floor walkthrough.  

Machine Gun Kelly Band: The Store Floor Walkthrough
Conclusion
I really enjoyed my time with this band. They are an insanely talented group of musicians, and I wish them all the best on their tour and future endeavors. For more information on the album and the Machine Gun Kelly tour, check out www.machinegunkelly.com/tour.