Sabian Cymbal Bags: Everything You Need to Know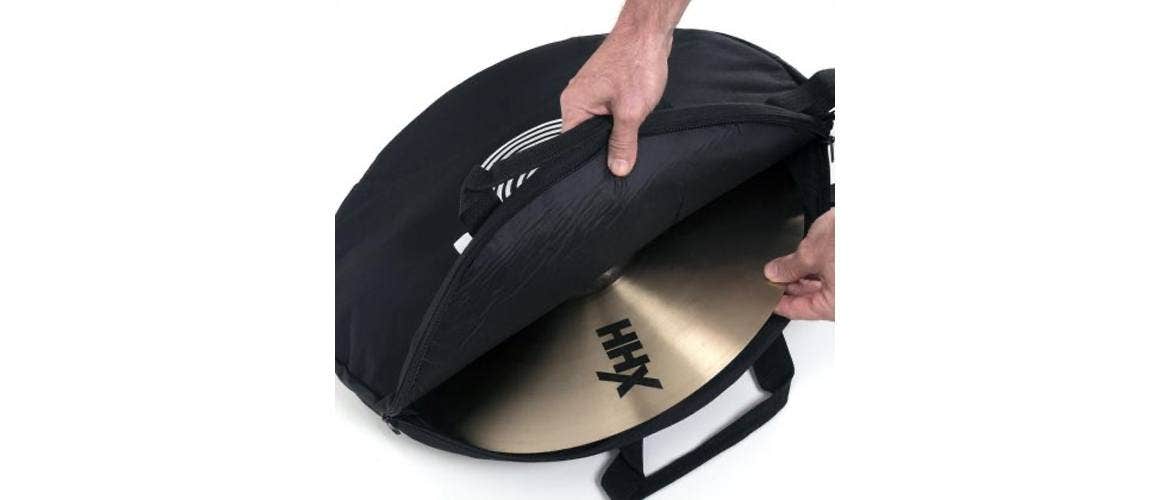 When it comes to drum and percussion accessories, Sabian has a huge offering of high quality gear. My friends at Sabian sent me 3 bags to check out – The Basic, The Standard, and The Secure 22. Let's check 'em out!
Sabian Basic Cymbal Bag
The Basic bag is true to it's name. Nothing flashy. Just a bag with a logo, and it works. Sure, there's a zipper on the front for a few accessories, but you'll probably end up just throwing that stuff in the bag with the cymbals. We all do.
As you can see in the video, you can actually fit a ton of cymbals in here; though, you probably don't want to make it too heavy for the sake of durability. However, I will admit, that everything felt really strong when I held it. A great budget bag for any drummer.
Sabian Standard Cymbal Bag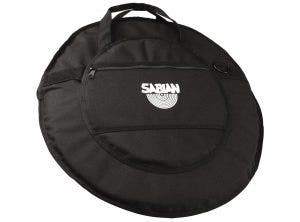 The standard bag definitely took things up a notch. You have an extra pocket on the front that's perfect for hi-hat cymbals, and the whole bag just feels more luxurious. From the red velvet lining to the way the bag feels when you hold it, this is a great affordable bag for anyone to store their cymbals in.
Sabian Secure 22 Cymbal Bag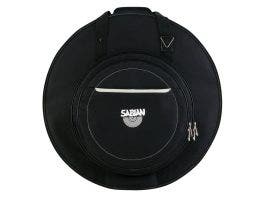 Now we arrive at the Secure 22. This is truly an incredible bag. You have even more room than the standard but with the added bonus of dividers between the cymbals. You have not only 1 but 2 zipper pockets on the front for hi-hats and smaller auxiliary cymbals.
True to its name, the bag feels very secure and would be a welcome addition to any drummers gear arsenal.
The Full List
Of course, there are a few other options to choose from. For a full list of all the offerings of Sabian Cymbal Bags, see samash.com.