Michael Kelly Hybrid 55 | feat. Mike Rock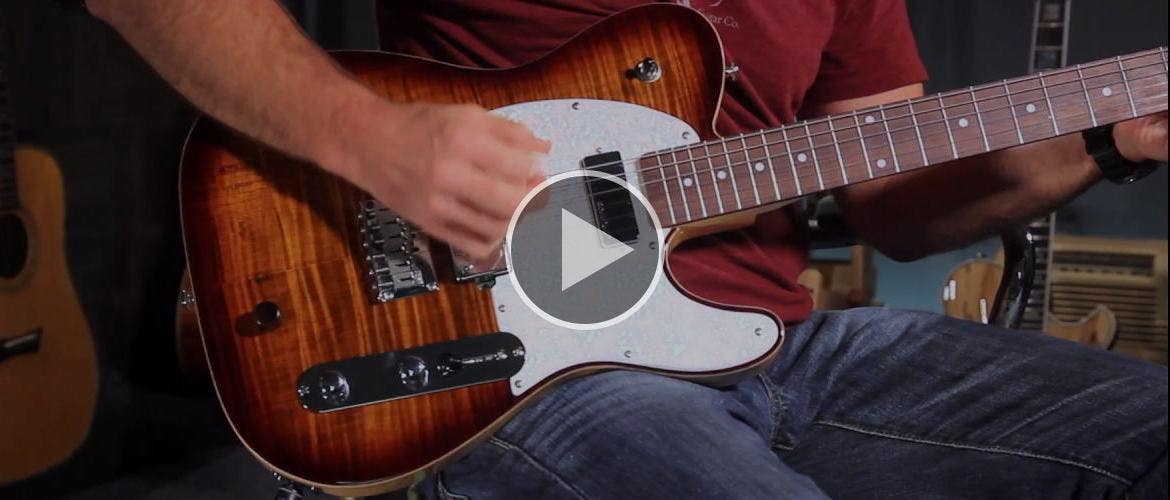 The Hybrid 55 from Michael Kelly packs deep sonic versatility into a classic package. Made with a beautiful flame maple top over Korina body, this T-style axe is fitted with a Modern "C" maple neck, which has a 10.5" - 16" compound radius Pau Ferro fingerboard. While the craftsmanship is impressive, the centerpiece of this incredible guitar are it's electronics.
You'll first notice the Rockfield Mini Humbucker in the neck position and Rockfield SWC Humbucker in the bridge position. Those pickups are wired with the Great 8 Mod, which gives you a ton of sound options from a three-way blade switch plus coil-tap volume and tone knobs.
However, the familiarly-styled hard tail bridge of the Hybrid 55 is actually much more than meets the eye. It's a Fishman Powerbridge, which affords natural acoustic sound straight from the source. You can switch between electric, acoustic, or a blend of both, with a 3-way selector. The designated acoustic pickup volume knob seamlessly blends the Powerbridge sound into your electric tone, or you can use a Y-cable or A/B box to route the two signals into two different systems, like an electric and acoustic amp.
The Michael Kelly Hybrid 55 is a special guitar for a great price. Check out more specs and features of the Hybrid 55, and all the other excellent Michael Kelly products we have to offer, at SamAsh.com.