Mark Pender | Artist Interview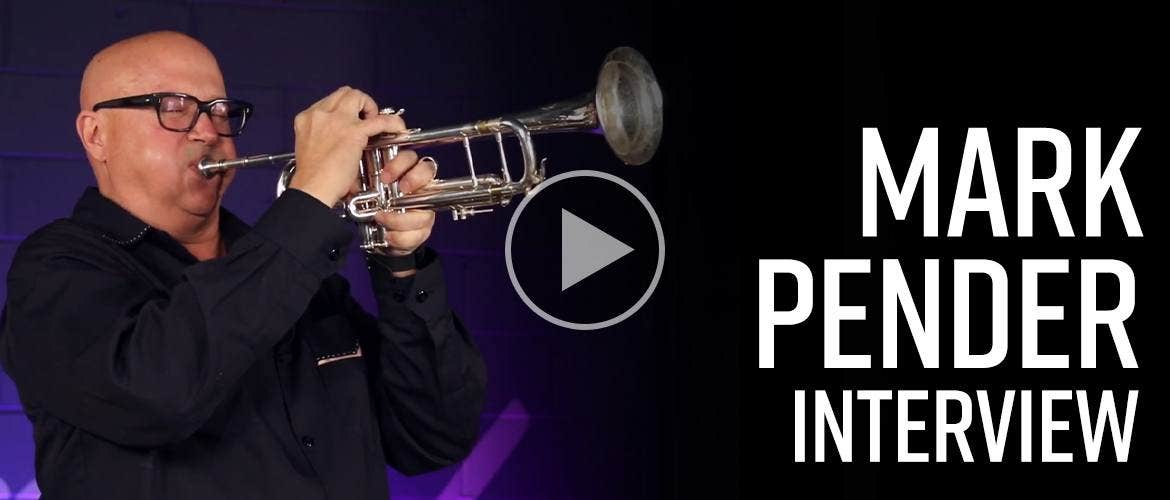 There I was - a high-school kid in Hampton, Virginia - sitting up in my room at night surrounded by a couple of guitars, an amplifier, Freestyle BMX memorabilia, and a poster of Padmé Amidala on my wall. The house was quiet as I was always the last one awake (still am), and next to my bed on a glass end table was a small 10-inch CRT television. I remember lying in bed every night playing things like Metroid on my Gameboy Advance SP, until I finally heard that theme song sound off. Ba-dut-dat-dunnuh, Ba-dut-dat-diddly-uh, Bop-Bop-Bop! "From NBC Studios in New York, it's Late Night with Conan O'Brien!" The intro would continue, they would announce the guests, and then as Conan slowly walked out on stage to greet the crowd, the band would hold on to this long raucous fermata of drum fills, bass riffs, guitar, keys, and brass. And high above it all would be a squealing trumpet bending back and forth on a concert G. The pressure would build and build, Conan would leap into the air, and just as his feet touched back on the ground, the band would finally release the tension on one final hit to finish the phrase. It served a purpose that some may neglect to realize. Just as I sang hymns in Church to set my mind on spiritual things, so did this music set our minds as audience members on the path to be entertained. It was as fun as it was earnest. It was as momentary as it was preparing you for what was to come.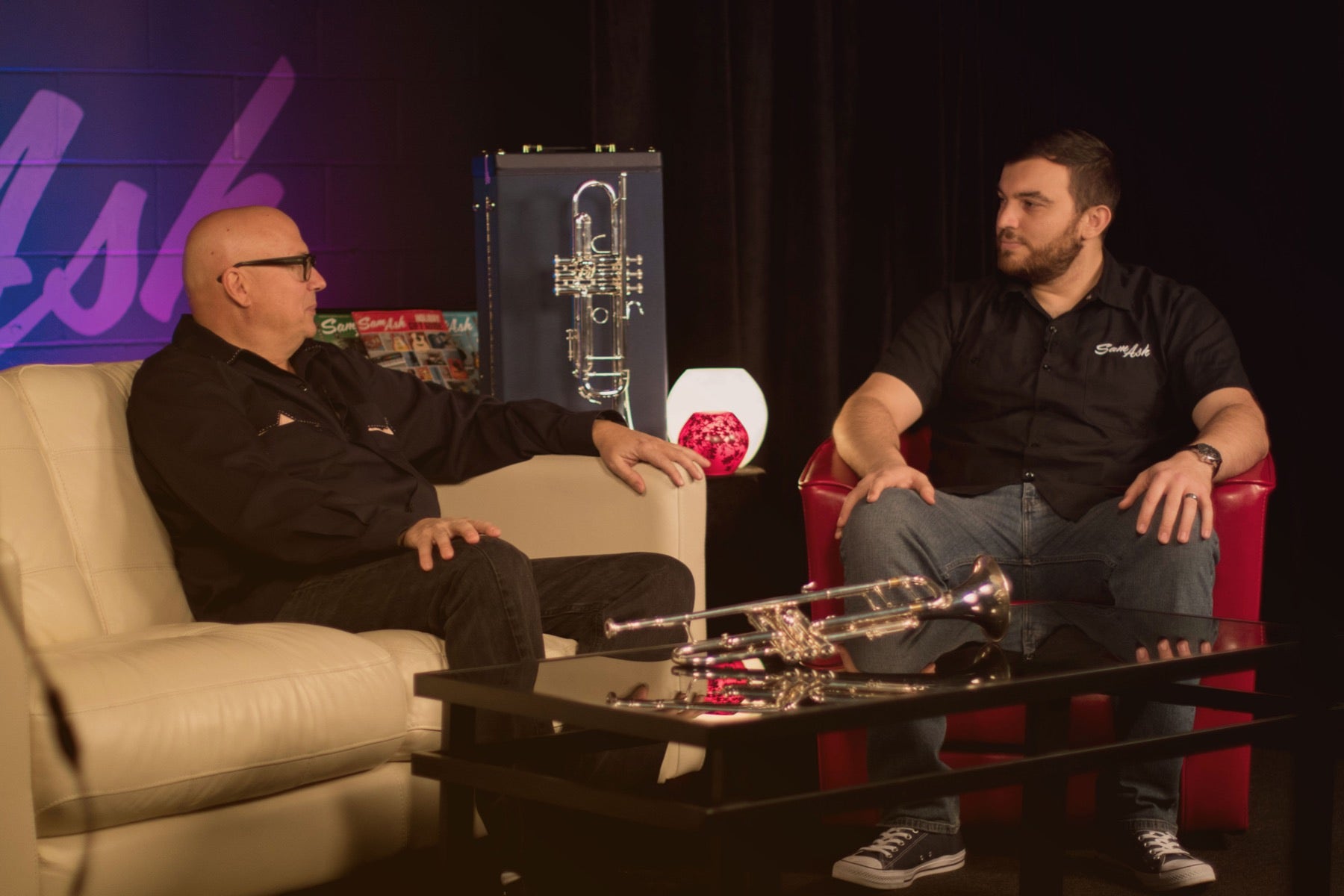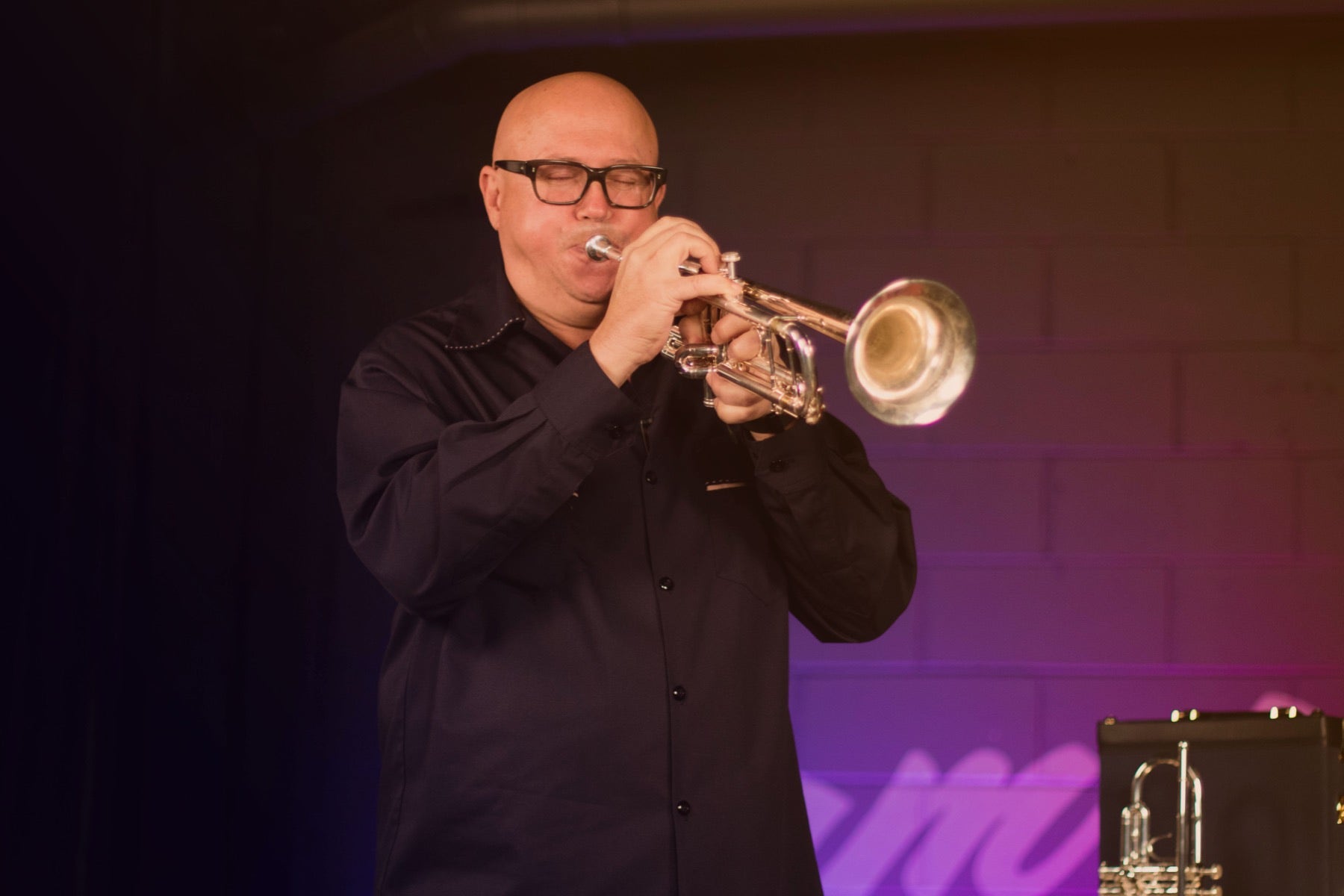 But there was always something about that trumpet completing that incredible harmony in the upper register. It was driven and powerful. It was captivating yet balanced. It was a melody and harmony that would stick with me for the rest of my life. Luckily, I was fortunate enough to sit down with the man responsible for that harmony, the one and only, Mark Pender. I asked him about the early years with Conan and where he and the band are now, about playing the Super Bowl halftime show with Bruce Springsteen, and some of his philosophies as a trumpet player. It's not often (if at all) that you get to sit down with your early heroes. I'll count myself as one of the luckily ones. Ladies, and gentlemen...
Mark Pender
In Closing
Mark Pender is a tremendous trumpeter with a wonderfully storied career. He balances a disciplined mastery of his instrument with a humor and charisma that is second to none. To make such an impression on a kid from the mid-atlantic who spent his nights learning rock tunes on his electric guitar by displaying a fun and earnest technique on the trumpet is truly no small thing. I'd like to sincerely thank our mutual friends at B&S for introducing us. Mark's preferred model is the Challenger I BS3137. If you're interested in picking up that trumpet, you can do it right here. Be sure to keep up with the Mark Pender Band, and tune in to Mark weeknights on TBS with the Basic Cable Band on Conan.