How to Set Up Your Live Streaming Rig As a Guitarist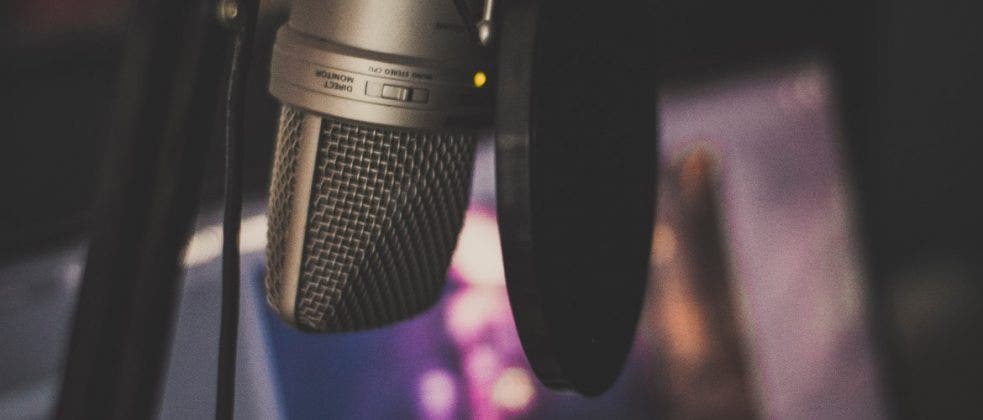 We can spend hours discussing how the current situation is the weirdest thing that happened to us in modern history. But one thing remains – this has severely affected musicians worldwide. Especially those who rely on live performances. Like it or not, we're entering a new era where musicians are considering live streaming performances as a viable substitute for regular shows. And while this whole thing is going on, we're seeing both bigger and smaller musicians doing this.
But it's far from a simple task if you want to actually make your performance look and sound good. This is why we decided to bring a brief guide that will help a home-bound guitar player set up their own live-streaming rig. Of course, there are many other more professional solutions, but the ones we'll mention here are the easiest ones that you can do from the comfort of your room. So let's get into it.
What You'll Need

First and foremost, you'll need a computer. The same rules here apply for any computer that you'd use for a home studio. It doesn't have to be anything flashy or too expensive, but you need to know that a better CPU and more RAM will ensure smoother operation. Needless to say, SSD is a far better solution than an HDD.
Next up, you'll need to think of a good and practical USB audio interface. There's an abundance of great stuff to choose from, but if you're a guitar player, any compact 2-channel audio interface will do. This way, you can use both the guitar and a microphone at the same time if needed. Or, you can even mic up your amp with two microphones. Here are some great audio interfaces to look into:
Another obvious component here is a camera. While you can technically use a classic web camera, we'd rather recommend something a bit more "sophisticated." It should either be a USB camera capable of delivering full HD video, or a pro-level DSLR camera with an HDMI output. Now, if you're looking at pro cameras, you'd need a video capturing device, like a video switcher, with HDMI inputs. While such setup will provide you with superior video quality, it's a significantly more expensive solution. In most cases, these high-end cameras also have a USB output. But if you're looking for a practical quality solution, you can't go wrong with any GoPro model. Here are some video switchers you might like: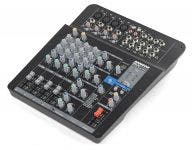 These are essential components, but there are a few other things to consider. Firstly, a small mixer can be useful in case you're looking for more inputs and more controls. Just bear in mind that a standard mixer won't give you the same functionality as an audio interface. If you need more audio channels that you want to process separately, you can use a USB mixer instead of an audio interface. If you need a standard mixer, here's what you'll want to check out:
But if you're looking for a USB mixer instead of a conventional audio interface, here are a few good examples:
Now, there are two ways of how you can set up your guitar tone. One of them includes using VST plugins in your DAW of choice, but we'll get to this later. The second option includes your pedalboard going directly into the audio interface/USB mixer or the video mixer. If this is the case, you'd either have to use a DI box or a guitar preamp. The whole point is to get rid of that "hot" and "messy" signal if you're going straight with your pedals. In case you're using a multi-effects processor or a modeling amp unit, then just connect them through the headphone or any other output you'd use for going into PA systems.
But there's also a third option – miking up your amplifier. In case you really like how your amp sounds when recorded via microphones, then you should consider this option paired with an analog mixer, USB mixer, or an audio interface. It requires a more complicated setup but can bring a superior tone if you have enough time and patience for it.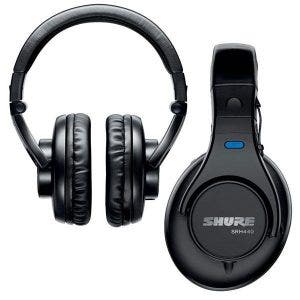 In the end, we recommend using headphones over studio monitors or regular speakers in these setups, especially if you're using microphones. This way, you'll avoid any unwanted feedback and will be able to hear all the details in your tone. There are some great studio headphones that you'd want to consider:
So to sum it up, here's a list of all the components that you need:
A computer, preferrably with a good-performing CPU
Audio interface or USB mixer
Camera with a USB output
Headphones
But if you're looking for a more expensive and elaborate setup, here are additional things to look into:
DSLR camera
Video mixer
Audio mixer
Microphones
Preamp
Setting It All Up
Now it's time to make it all work! There are a few options to consider here.
The simplest way is to use your pedalboard, miked up amplifier, or multi-effects processor, and go straight into your audio interface, while also using a USB camera. In case you're using multiple microphones, you might want to have a mixer in front of the audio interface. However, a standard 2-channel audio interface and two mics are more than enough. So all you need to plug into your computer are the audio interface and the camera. This setup is as simple as an average home recording studio. After you get it all done, you route everything into your DAW and into video mixing software, but we'll get to that later.
The other option is this same setup, but you're using only a video mixing software. The downside is that, in most cases, you can't use any additional VST plugins to shape your guitar tone this way. But it's a simpler solution if you don't want to bother with all the software stuff that much.
Then we have the option to use only a physical video mixer, like Roland V-1HD, and get your audio source directly into it. This way, a video mixer will serve as an audio interface. In this case, it's recommended that you use an audio mixing console, especially if you're miking up your amp. With such a setup, you can add audio effects and shape your tone. However, you won't be able to use VST plugins and you'll have to do all the tone tweaking through your mixer.
The most elaborate setup includes an audio interface, video mixer, and optionally a small mixing console. Your guitar and/or mics can be routed into the DAW of your choice (Reaper, Cubase, Logic, etc.) and then into the video mixing software. Meanwhile, you can plug your camera into the physical video mixer and route it in the video mix.
Software Setup
Well, things aren't over yet. You're supposed to set things up on your computer. Now, if you're using just a video mixing software, like in the second setup configuration that we mentioned above, then you can route all the audio and video sources in there. There are plenty of great video mixing software options there, like vMix, Snowmix, FreeJ, Resolume, xSplit, and others. For live-streaming musicians, we'd recommend xSplit or vMix. These are also popular choices among gamers.
However, the most flexible option is the one where you can use a DAW with all the VST plugins. However, this might get a little tricky, as you need to route the audio from your DAW into your video mixing software. Some are dealing with this issue using ASIO4ALL drivers in combination with Virtual Audio Cable. This "virtual cable" is actually a program that routes the signal from one application to another.
There's one more solution that includes the Voxengo Recorder VST plugin, which copies the signal from your DAW and then takes is to any other software that you need. It has the same practical value as the previous solution, although some live streamers claim that it's easier to set it up this way.
Simpler Solutions
In case you're looking for simpler and cheaper solutions, there are a couple of other options to consider. Now, these won't be as good as a full setup, and your video and audio quality will suffer. However, if you're a solo musician playing for fun, they'll do more than a decent job.
The first option is very simple. All you need is your smartphone, a tripod stand, and an external microphone. That's basically it! The audio and video quality will depend on your phone and your microphone.
Then we have the second option, which also includes your smartphone. Roland came up with a very useful and simple device called GO:Livecast. This little portable live streaming studio comes with its app that lets you connect to Facebook, Twitch, YouTube, or any other platform. Roland's GO:Livecast is a cost-friendly yet effective solution for live streamers.
Platforms To Use
Once you have this going, it's up to you to choose the platform that you prefer. Now, many would think Instagram is a great option. However, the problem with Instagram is that you can only stream using your phone. Yes, there are some solutions for live streaming via your PC, but things can get a bit too complicated, especially for these setups that we mentioned above. Roland's GO:Livecast and your phone would be the best solution for it.
You can use your YouTube channel, but you first need to have at least 1,000 subscribers for that. Facebook isn't a bad option, especially if you have a substantial number of friends or followers on there. Plus, it's still the biggest social media out there.
Then we have Twitch, that's primarily intended for gamers. However, some great musicians have been using the platform for their live music sessions, including Matt Heafy of Trivium, Herman Li of Dragonforce, Brendon Urie of Panic! At The Disco, and Lucas Mann of Rings Of Saturn.
All there's left to do now is come up with a great repertoire and go out there and rock!