Best Ukuleles for the Holidays
The holidays are coming up fast. And when you think of the holidays, you surely conjure images of winter wonderlands, family gatherings, and of course – ukuleles.
Ukes have been on a meteoric rise for the last few years. Their popularity has increased continuously as more players, young and old, take interest in the uniquely fun instrument. But, as you may or may not know, there are many different types of ukuleles. Which one works for you depends on your experience, the tone that you favor, and your personal style.
Here's a few of the best ukulele's to gift yourself, or someone else, for the holidays: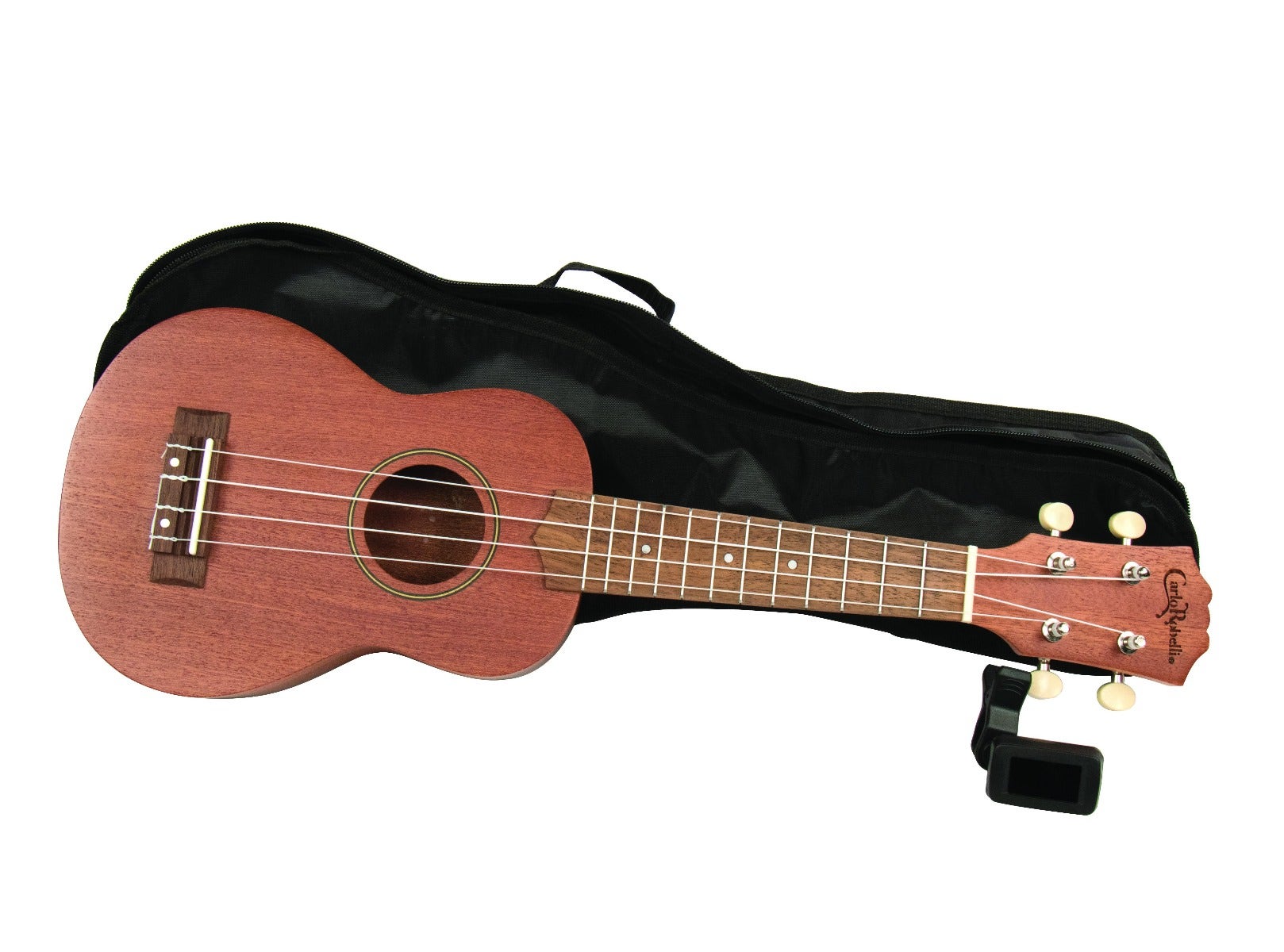 If you're ready to learn the ukulele and want a comprehensive package, Carlo Robelli has you covered. This package is centered on a beautiful soprano ukulele, crafted from sapele. The rich tonewood is used in many types of guitars and stringed instruments, and really emphasizes the natural tone of a soprano uke. It also has a black walnut fingerboard, which gives a comfortable, playable feel. Included in this package is a gig bag, so you can take the ukulele wherever you want to go, and a clip-on tuner, so you can easily stay in tune no matter where you wind up.

That's right—the legendary Les Paul has become a ukulele. The Epiphone Les Paul Concert is an acoustic-electric ukulele that gives you style like no other. Featuring the single cutaway shape of a Les Paul and classic burst finish, this is arguably the coolest ukulele ever made. It has a solid mahogany body combined with an AAA flame maple top, just like a Les Paul guitar. For pinnacle playability, the mahogany neck features a comfortable "D" profile and the rosewood fingerboard has a concert length 15" scale, with 19 silver nickel frets, and a 16" fingerboard radius. It's complete with a piezo film pickup, located under the saddle, for all-around excellent uke tone.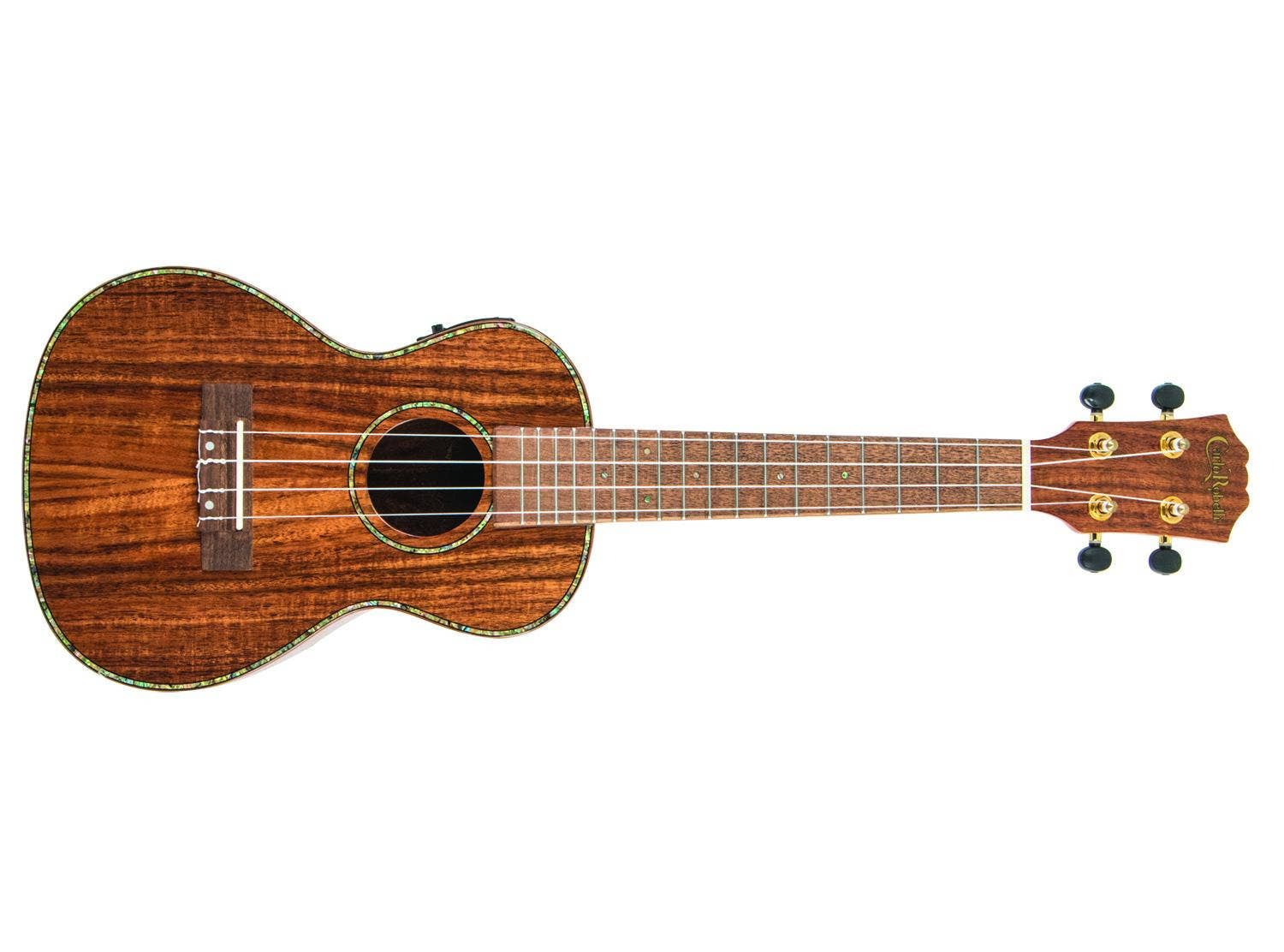 A delightfully decorated uke, the Carlo Robelli AX is made in the comfortable concert size. It's cut from acacia wood and showcases a gloss finish, which looks great, while allowing the sweet uke tone to ring out. The AX boasts beautiful abalone binding which lines the edges of the instrument. The neck is shaped into a comfortable profile and is capped with an 18-fret rosewood fingerboard, plus a bone nut. This concert uke also has Carlo Robelli's T-400EQ electronics, for optimal amplified tone.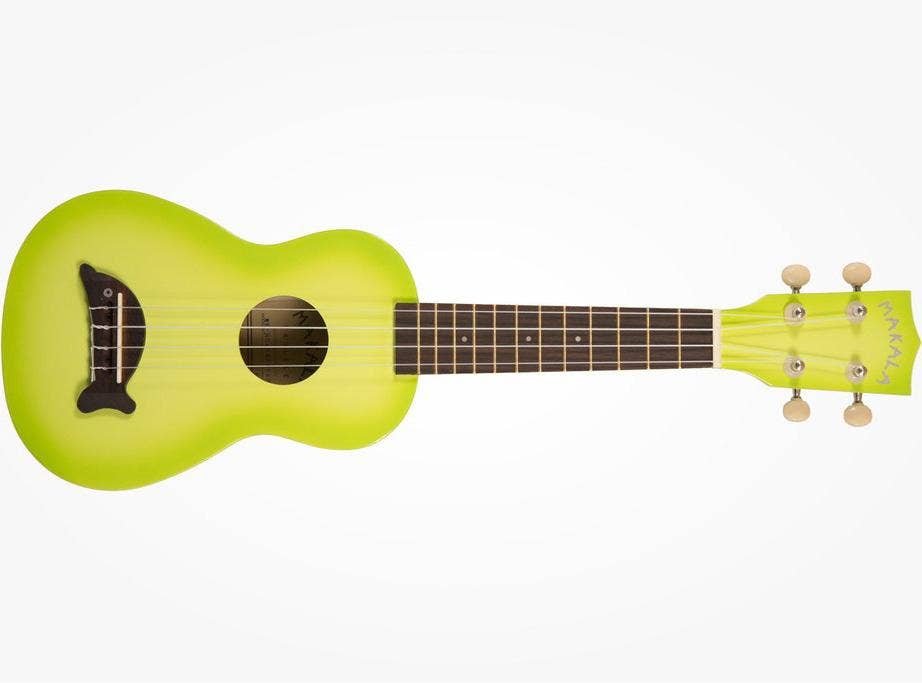 If you thought the ukulele couldn't be any more fun than it already is, you surely haven't yet seen the Kala Dolphin uke. The Kala Makala Dolphin has a soprano size body, for the nice trebly, tone you desire from a ukulele. It comes in a number of cool, eye-catching colors. Ideal for beginners or players on a budget, the Dolphin Soprano ukulele has a kauri top, composite back and sides, and a mahogany neck. It's also got a rosewood fingerboard, a super-cool Dolphin-shaped bridge, and a plastic nut and saddle—plus it comes with a nylon carry bag.

Guitaleles combine the best of both instruments into a highly playable, wonderfully sounding hybrid. Sized like a baritone ukulele, this guitalele has 6 nylon strings, which are tuned up a 4th to "A" from a guitar's standard guitar tuning. The body is Meranti, topped with spruce, and fitted with a nato neck. Best of all, the Yamaha GL1 comes with a gig bag so you can take it on the go easily.
Kala Learn To Play Elvis Concert Ukulele Starter Kits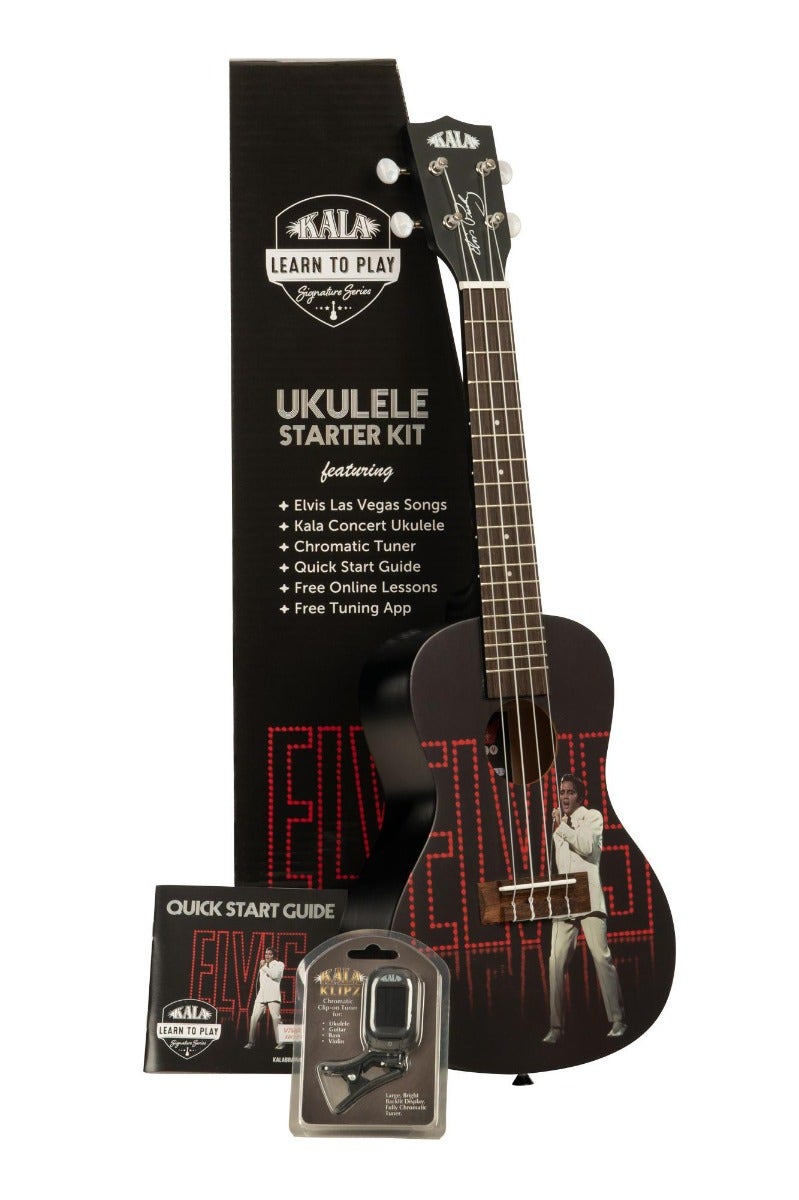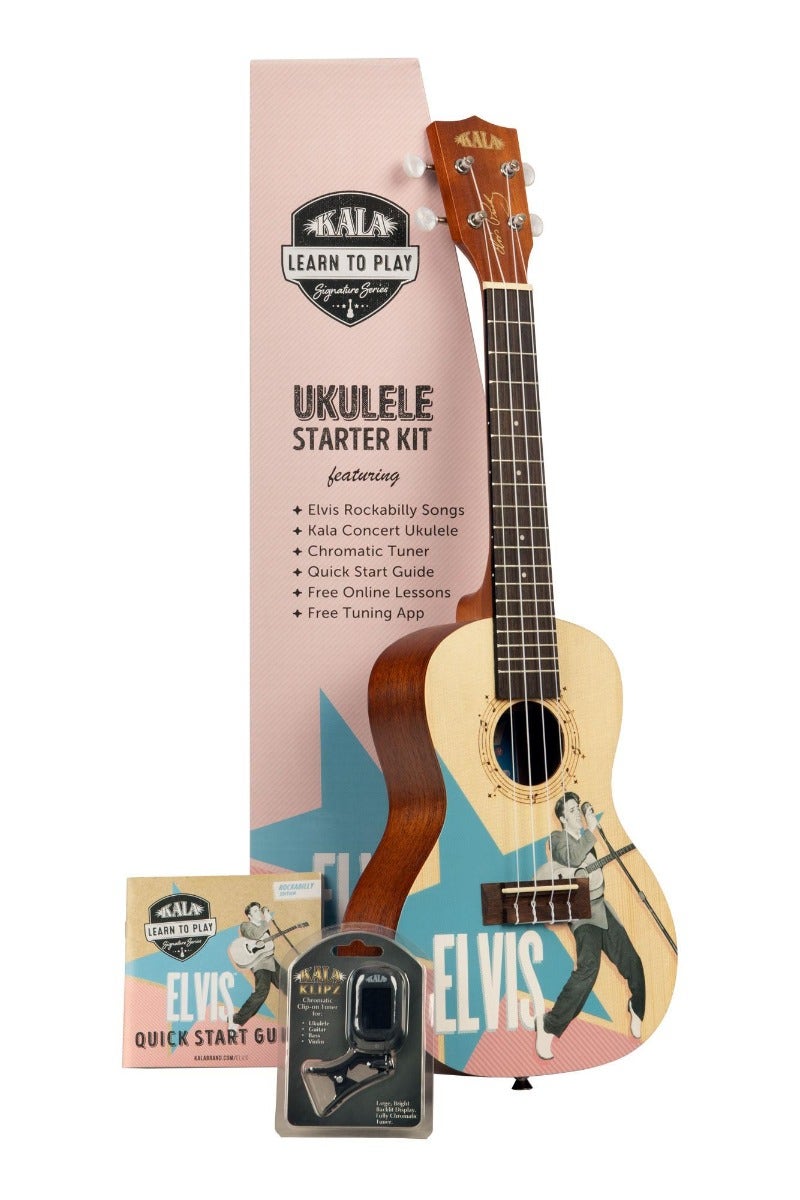 If you have know someone who's a HUGE Elvis fan and wants to take up an instrument, there's no better option than one of the three Kala Learn To Play Elvis Concert Ukulele Starter Kits! Each one has unique artwork on the face of the ukulele that looks great hanging on a wall or on a stand when not being played. Underneath the finish, they each have mahogany top, back, sides, and neck, along with a laurel fingerboard which gives it a nice warm tone with a little bit of brightness. You also get a bonus chromatic tuner with each one to keep your instrument in tune. If it's too tough to pick either the Viva Las Vegas, Blue Hawaii, or the Rockabilly pack for that special person in your life, may we suggest picking up all three?
Deck the Halls with Ukes and Holly
If you're seeking a ukulele this holiday season for you or a loved one, there's surely an option on this list which is the perfect fit. Different sizes, sounds, and of course, styles, enable any player, young or old, new or experienced, to become proficient and enjoy this fine instrument.
--
Check out all the ukuleles we have to offer, as well as all the other awesome products we carry, at SamAsh.com.