Best Practice Guitar Amplifiers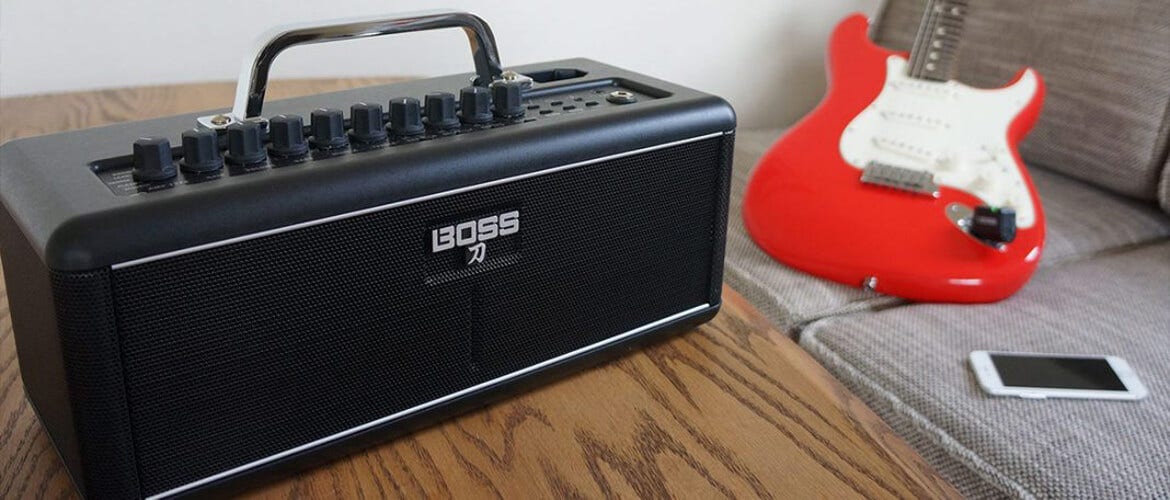 Finding the right place to practice can be a pain. If you're lucky, you've got a garage or a basement you can commandeer for a few hours at night. Even so, you probably don't live miles outside of civilization. Thus, there are other people around who won't passively tolerate your dimed Marshall half-stack.
This brings us to the never-ending dynamic of balancing volume with sound quality and the unavoidable question: "What is the best amp to use for practice?"
Here's the thing. You can technically use a 100-watt head, but practically, you won't want to. Having to plug it into a cab makes the whole concept utterly loud, physically demanding, and limits the versatility of what you can practice. Even in a practice studio, that much volume may drown out your singer. Big, wonderful, classic tube amps are fantastic in many instances, but they don't lend themselves to easy practice logistics.
That's what practice amps are for.
These practice amps in particular have risen to the top as being the best practice amps money can buy — and a very reasonable amount of money at that. A great practice amp combines easy portability, appropriate volume, and versatile tonal options, so you can assure you cover all you practice bases. And as technology evolves an exponentially more rapid pace, the amps in this sphere just get better and better.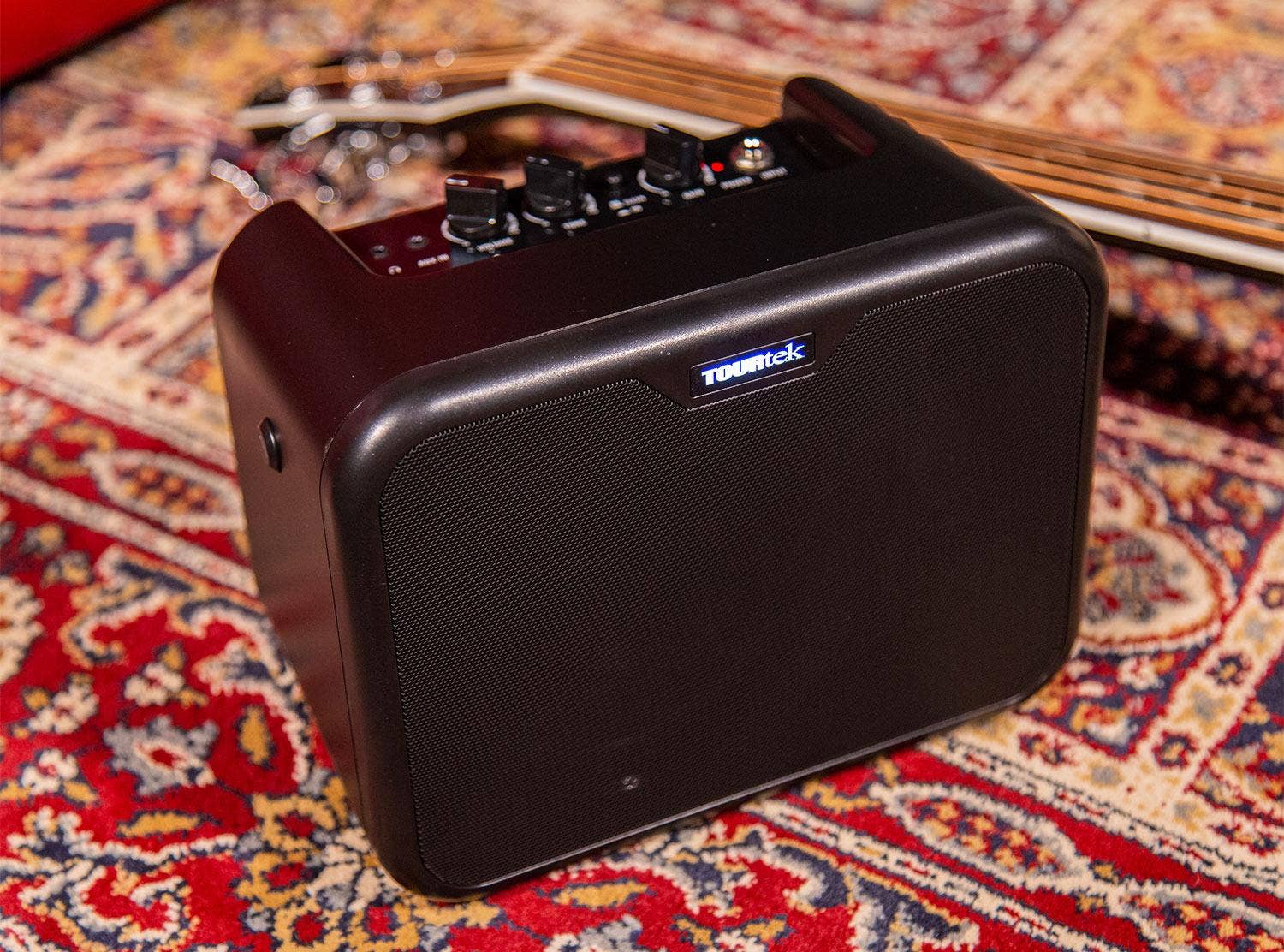 Super portable and super simple! The TG10 from Tourtek is an inexpensive and fun way to play guitar anywhere! Featuring two channels (clean and overdrive, each with adjustable tone and gain), 10-watts of power, and a 5" speaker, you'll still get a great sound from this lunchbox-sized amplifier! Unlike most combo amplifiers, this runs on 6 AA batteries and has shoulder strap buckles so you can rock n' roll (and move) anywhere while you play, perfect for busking or jammin' by the bonfire! There's even a built-in auxilliary input for playing along to your favorite tunes and a headphone out to practice or play quietly!
Peavey TransTube Solo 12-Watt 1x8" Guitar Combo Amplifier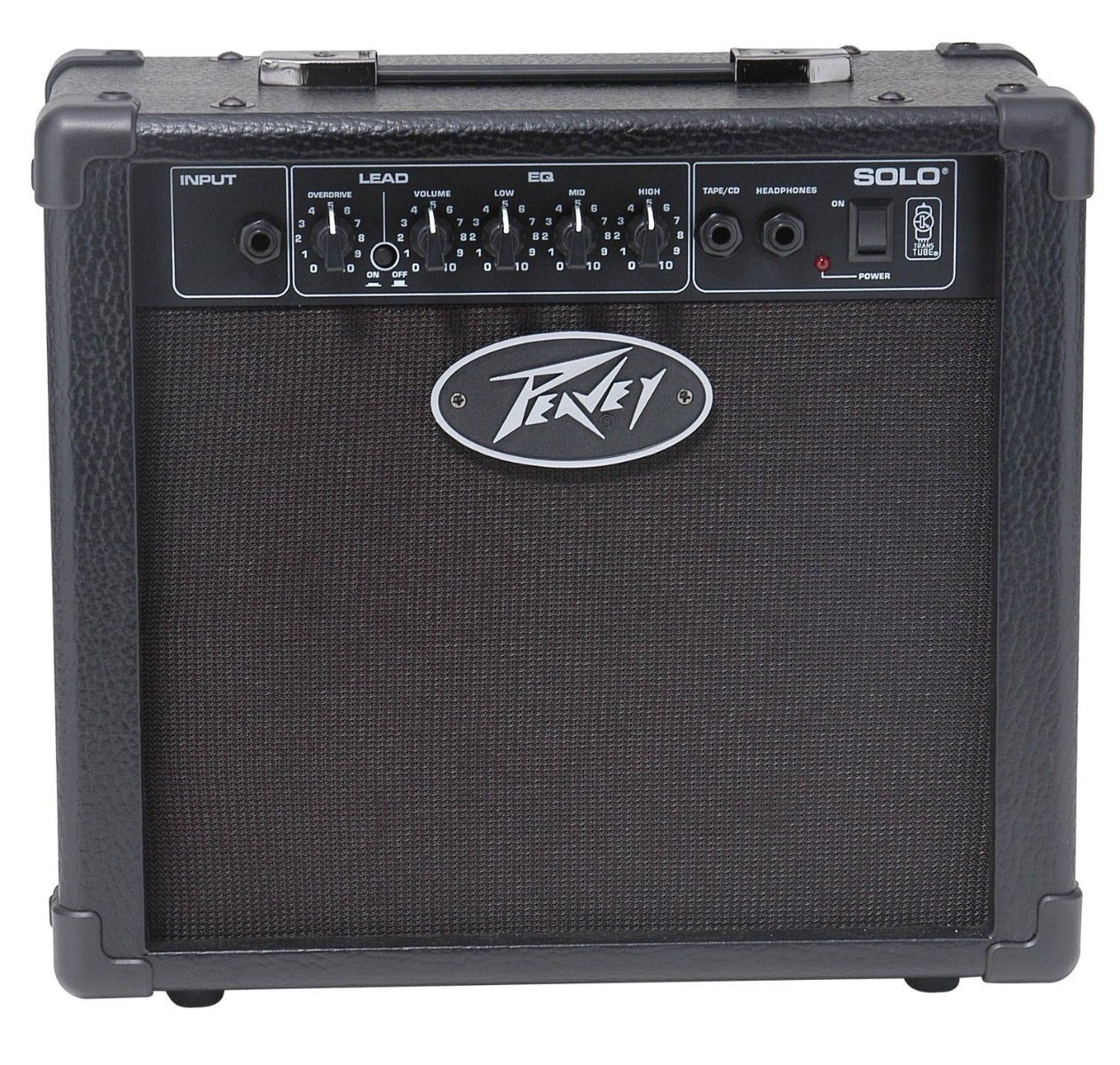 Not every guitarist needs an amplifier with all the bells and whistles. Sometimes you want an amp you can plug into, turn on, and play through easily with either clean or overdriven tone. If you're a person of simple means, get your hands on the Peavey TransTube Solo! With Peavey's TransTube technology, you'd swear there were actual tubes in this amp but alas it's all digital! Regardless, it still sounds incredible and is perfect as a first amp for a beginner or an additional amp for someone to get some guitar practice in or to work on ideas!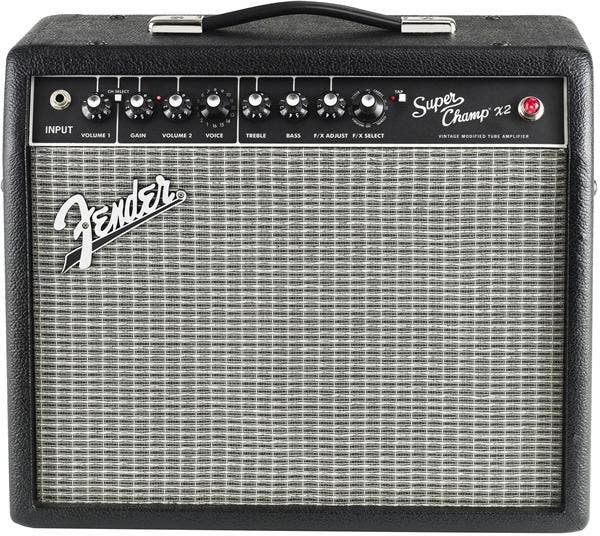 A portable amp that features tube tone and quality (with actual tubes in it)! The Fender Super Champ has 15 watts, two 6V6 tubes, and a 10" speaker, letting you rock out loud and clear! Don't think you're limited to just one sound with this amp: onboard the amp you have 16 different amp types and 15 effects so you can mix and match and find your own signature tone and play to your hearts content! STILL not satisfied with the sounds? There's USB out on this amp so you can plug into your computer and use Fender's free FUSE Software to edit, store, and swap sounds even more than you could do with the amp by itself! Either way, the USB output also allows you to easily record your guitar ideas into your favorite DAW!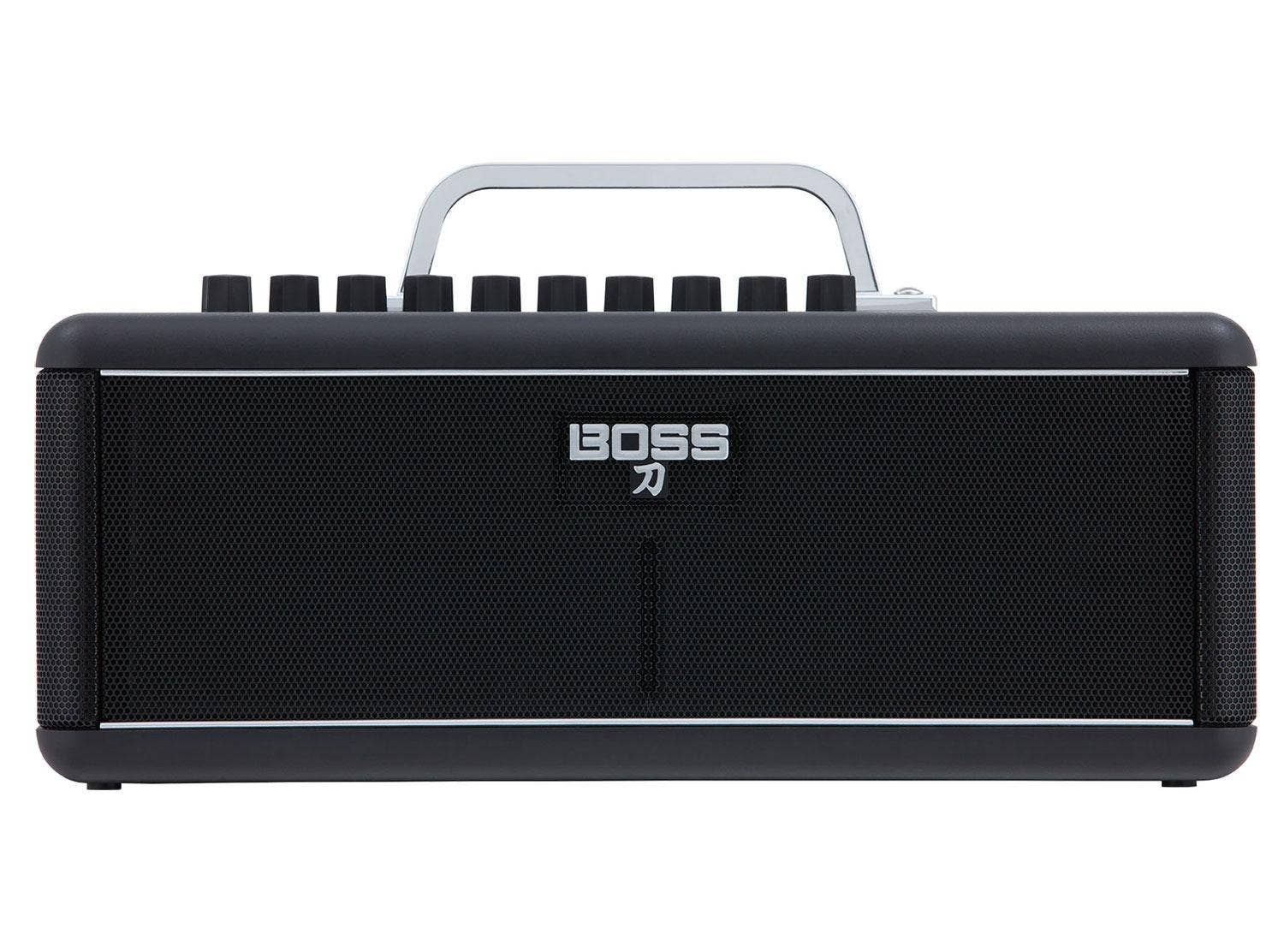 The Boss Katana Air is the pinnacle of practice capability. It can switch between 20 or 30 watts of power, which is the perfect range of volume for playing solo in your room or at band practice. The Katana Air sports six different amp type emulations including "Brown," "Lead," and "Acoustic." It has a 3-band EQ, plus effects knobs for blending in a little delay, mod, or reverb. Best of all, this amp is battery powered and comes with a wireless transmitter for free-range practicing.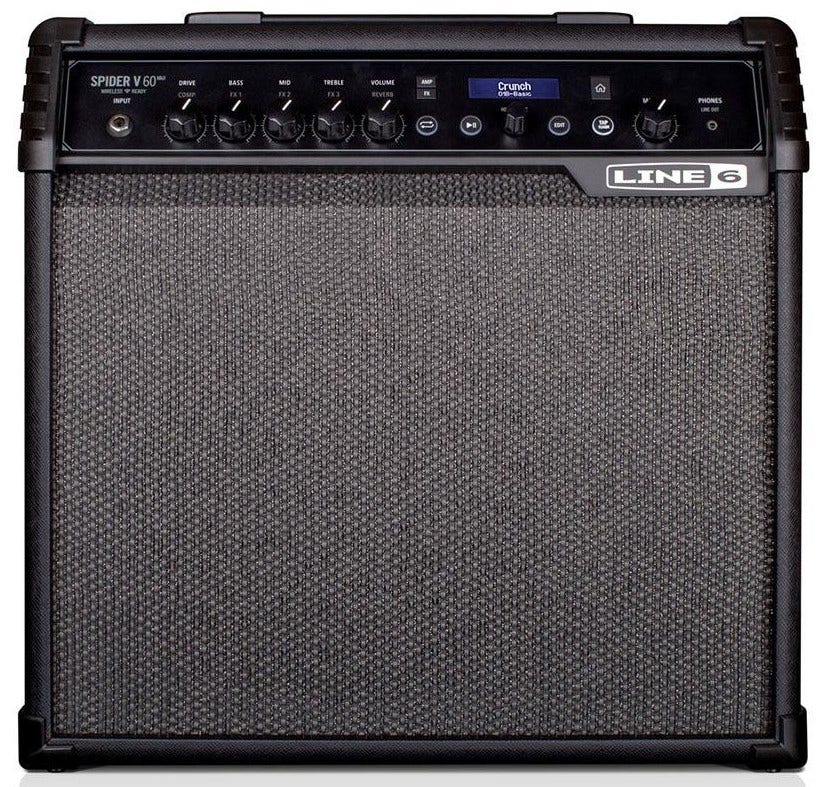 Line 6's Spider line will always come through when you need many different tones and effects. This 60-watt amp is stocked with artist presets and classic amp sounds, voiced by a renowned tube-amp maker. It also has the Spider standards like "Crunch," "Chime,"" Insane," and "Acoustic." You can dial in some reverb and other FX with easy-to-use knobs. On top of all that, the free Spider V Remote app lets you tweak the onboard sounds to your heart's content—plus unlock more than 200 additional amps, cabs, and effects.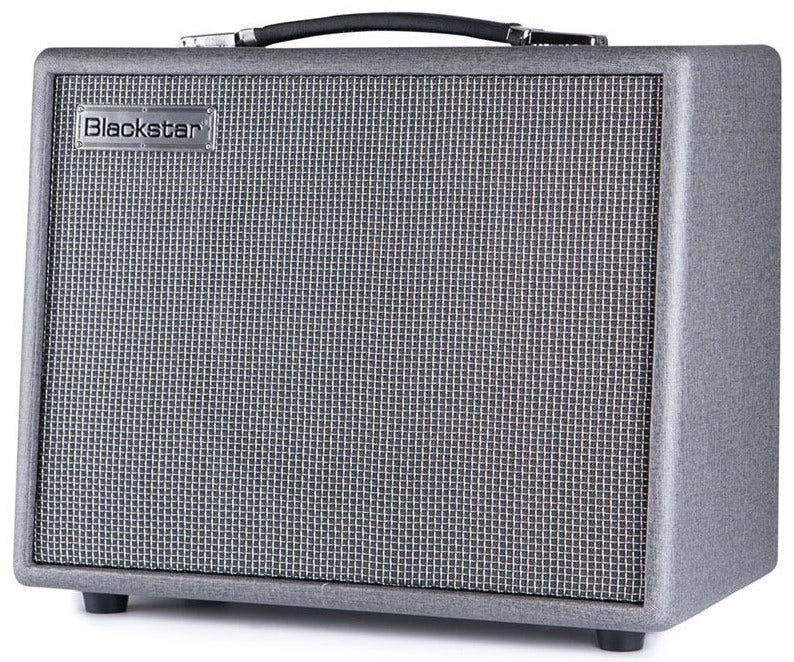 Sometimes you want a practice amp that works just as well for situations such as recording and live performance. For the most part, practice amps tend to lean towards features that are focused on stay-at-home fun but amplifiers like that Blackstar Silverline Standard allows you to do so much more! First off, the 20-watts of power going through a 10" speaker means whatever sound you play through this amp means you can get LOUD while sounding great! Speaking of sound, you have 6 on-board voices which will allow you to change your tone between two overdrive settings, two crunch settings, and two clean settings. There's also a Response knob to let you switch between 6 different tube styles (KT88, 6L6, KT66, EL34, 6V6, and EL84) so you can change your frequency settings and understand how tubes sound (if you're into that sort of thing)! Don't worry; there's still some on-board EQ to dial your tone even further. Additionally, you also have modulation, delay, and reverb in the amp to play around with as well. Even with all of those amazing features, you can unlock so much more by going USB out into your computer for easy recording and more manipulation of sounds! Don't forget the headphone out and MP3 input for additional ways to play along to your favorite songs while keeping the noise down!
Practice Amps Make Perfect Amps
You know you have to practice. But if you don't have the right amp, you know you won't want to. If you want to be at your best, consider any of these awesome practice amps. They'll give you great tone and versatile sound, without the drag of being too loud or heavy. They each have the capability to fly solo, but still retain enough power to play with a drummer. If you're practicing as much as you should, you'll be very happy to have one.