Best Gifts for DJs Under $100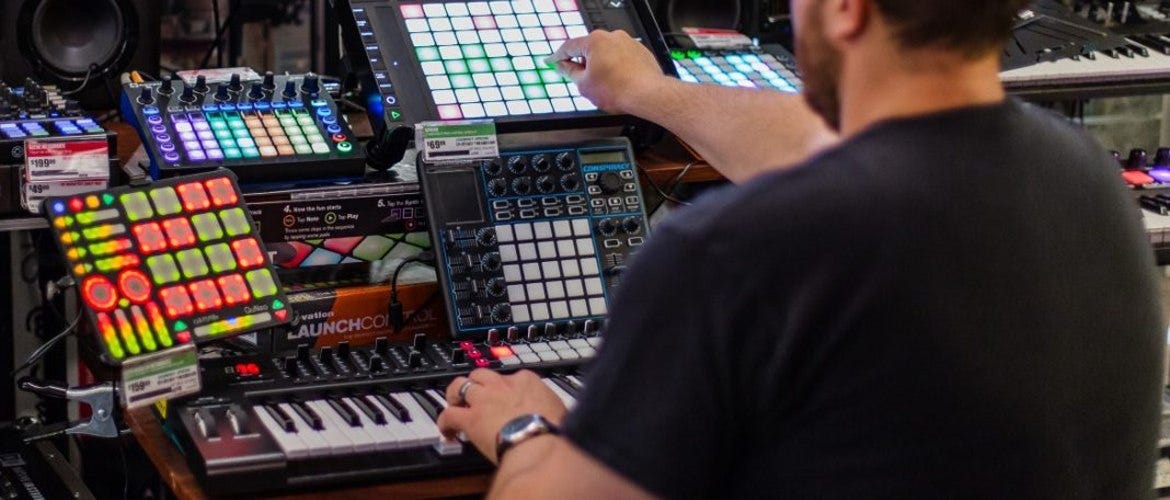 There's no need to spend a fortune to produce and perform like an all-star DJ, especially if you're starting out. If you're looking to get a great gift for that aspiring DJ in your life (or even for yourself), below are some fantastic options to supplement your ever-growing setup!
Remember that intern you hired to work around the studio this holiday season? One of the odd jobs you won't have to worry about assigning him is human-laptop-stand while you grind away on a project. Perfect for studio settings or even as part of your live setup, this Samson LTS50 stand is lightweight and steel-constructed for a portable and sturdy solution. A silicon surface atop the stand guarantees a firm fit for your laptop, and tilt control features offer you some flexibility with positioning. Adjustable up to 4.5', the LTS50 Laptop Stand is an ideal fixture for producers and engineers who prefer working on their feet, as well as DJs looking to keep their laptop upright during shows. With a pin lock, locking latches and formidable tripod base, you don't have to worry about that intern knocking your most important piece of gear over. He did get your coffee order wrong, though…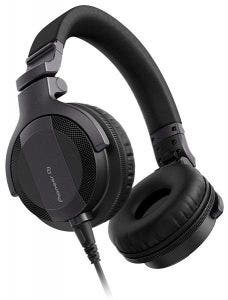 It's not often that a product is able to seamlessly blend elements of quality and comfort, especially at a manageable price. With that in mind, allow us to get you warmed up to the Pioneer HDJ-CUE1 DJ Headphones this chilly holiday season. Stressing the importance of high-quality monitoring in any audio capacity, these headphones come with a 40-mm driver to deliver clear, consistent sound. Courtesy of fine noise suppression and elaborate tuning, you'll be in the zone working with distortion-free sound and superior left/right channel separation. You'll find the HDJ-CUE1 DJ headphones are a very comfortable and easy fit, with reduced pressure on your head and a flexible swivel to optimize how you wear them. A durable headband and grip-enhancing outside texture seal the deal, as far as comfort goes.
Numark DJGO2 Touch DJ Controller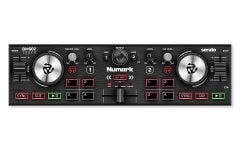 Whether you're a professional or someone who's curious about DJing, Numark has a portable, easy-to-use controller to perform and remix your favorite tracks while saving precious space for the rest of your gear! There's no need to be concerned about having a perfect mix thanks to the built-in audio card which allows headphone cueing. For a small device, it's impressive to note all of the on-board functionality between different pads, various level knobs, a browse knobs and of course scratch pads!  This controller also comes bundled with Serato DJ Lite so you can jump right into DJing.
American DJ Mini Dekker LED Lighting Effect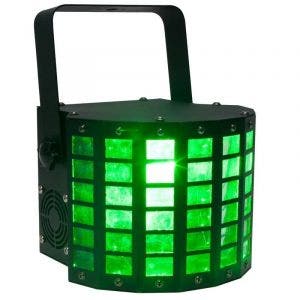 You can't always guarantee the venue you perform at has a light show (or a the very least a good one). With American DJ's Mini Dekker, you can bring the light show anywhere with no worries thanks to it's portable, light-weight design! This small unit contains 2 10-watt RGBW Quad LEDs that allow a DMX-512 LED effect giving you red, green, blue, & white colored beams from 48 lenses, giving you a variety of colors and designs. The party will never go stale with 7 operating modes to choose from so your show exciting from start to finish:
Color Change
Color Change with strobe effect
Color Fade
Color Fade with Strobe Effect
Sound Active
Static Color
DMX Control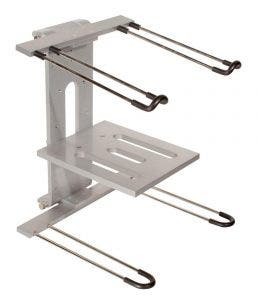 If having better organizational habits is part of your New Year's resolution, let us at Sam Ash give you a head start. The JS-LPT4200 is a jack-of-all-trades solution for DJs, engineers and anyone looking to keep track of their equipment. The top level is a perfect fit for devices including but not limited to laptops, small mixers, lighting controllers and miscellaneous DJ gear. Just below is a second deck which could be useful for storing USB hubs, audio interfaces, hard drives and more. Don't stress about your gear overheating; the JS-LPT400 is vented to prevent that. It's also height adjustable, and can hold up to 20 lbs. You'll be able to bring this stand on the go, for gigs or recording sessions out of your own space. With a lightweight aluminum construction and easy fold-down process, the value here is absolutely terrific.
Alto Bluetooth Total XLR-Equipped Rechargeable Bluetooth Receiver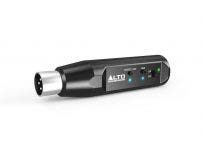 With the world going wireless, your gear deserves to have the same experience if possible. Thanks to Alto, you'll be saving money, time, and stress when dealing with cables and instead using Bluetooth technology! Regardless of the venue, plug this bad boy into a mixer or powered loudspeaker and stream all of your audio wirelessly with no muss or fuss! If you decide to snag two of these, you can link them for stereo playback! Lastly, you have the option of either charging it via USB or with an AC power adapter!  
Namba Gear LN15-BN Lil Namba Remix Backpack, Mayan Brown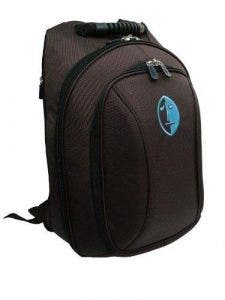 As you collect more gear, you'll find it will eventually get too difficult to carry all of your necessities with you from gig to gig. Rather than carrying everything in your hands, Namba Gear is here to the rescue! their Lil Namba Remix Backpack is perfect to store all of your gear neatly and safely between it's multiple compartments, lockable zippers, and high performance/semi-rigid foam contruction. It also has plenty of room to hold a 15" laptop, 12" records, and a secret stash pocket for your smaller, more important items like your iLok, wallet, and/or passport.
      -- For gifts that keep on giving and products to quench your audio thirst, look no further than SamAsh.com this holiday season.