Alan Parsons: The Man Behind "Abbey Road" and "Dark Side Of The Moon"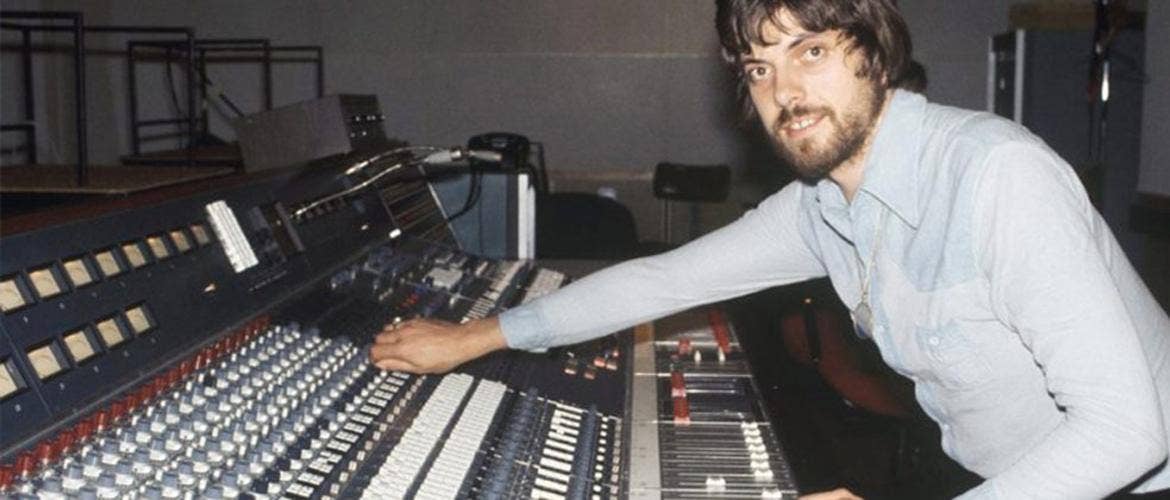 It's rare that we look beyond the musicians making the music when giving recognition for our favorite songs and albums. A look into any Grammy Awards' ceremony would offer good insight, as iconic acts walk to the podium to claim their award, and list off scores of mostly unknown contributors "without whom this wouldn't be possible." These "contributors" may even receive their own award for something like "Best Engineered Album," but it's uncommon they become household names. In some rare instances they break the mold and become well known, as seen with Sir George Martin, often touted as "The Fifth Beatle." Other times they continue to fly under the radar, impacting some of our favorite bands and albums without many ever knowing they were there.
The Beginning
Alan Parsons doesn't quite fit into either paradigm, and is a kind of enigma in the rock world. He's likely known by most for his work with Eric Woolfson as part of The Alan Parsons Project, with hits such as "Games People Play," and "Eye in the Sky." And in the progressive rock world, he is a kind of icon, having recently worked with Steven Wilson (Porcupine Tree) on his solo album The Raven that Refused to Sing. Wilson himself has become an elevated prog-rock king over the years and has even done production work himself, remastering albums by bands like Yes and King Crimson. Parsons himself has joked that Wilson is "getting all the work that I would love to be getting." But Parsons is one of those Great Influencers, without whom, artists like Steven Wilson likely wouldn't even exist – or at least not in their current form. More importantly, we can say the same about iconic albums like Dark Side of the Moon, Abbey Road, and Let it Be, where Parsons' undeniable contributions and influence have gone, on many levels, unnoticed -- or at least underappreciated. Despite having his hands in some of the greatest albums of all time, he lacks the name recognition outside of the inner circles of production-geeks and the prog-rock scene.
The Alan Parsons Project began sometime in 1975, when he and Woolfson began working on Tales of Mystery and Imagination (Edgar Allen Poe) – but this is far from the beginning of the story. Parsons had actually turned down working on Pink Floyd's Wish You Were Here to create this album, and recalls how "Eric and I said, 'Let's see if we can make a record as good as Dark Side of the Moon without Pink Floyd. And that's basically what we set out to do." Certainly, no shortage of ambition; but who better to set out on this grandiose endeavor than one of the very production engineers from Dark Side?
Abbey Road
Parsons' work on Dark Side served as an important stepping stone in accelerating his career, but it was all made possible years earlier when he first set foot into Abbey Road Studios and met none other than George Martin. Parsons has noted that he remembers that day vividly, at age nineteen, when he was first hired. He started there after they had recently fired two people. One of them, John Smith, "did all the assistant engineering on the White Album," and as a result, Parsons was relatively unpopular and poorly received by his coworkers for a short time. Shortly after, Parsons found himself working with The Beatles on Let it Be, Abbey Road, and the famed "rooftop concert." His role was relatively limited: setting up and breaking down equipment, running errands for cigarettes and coffee, and running into department stores to buy pantyhose to help block wind noise from being picked up by the microphones during The Beatles' rooftop concert.
But it was also during this time that he met George Martin, who served as a "major milestone in the path of [Parsons'] career." Parsons credits Martin with teaching him "how to conduct oneself as a producer in the studio. He was so good at being the interface between the artist and the engineer, and his diplomacy was perfect. He had the respect of all the artists that he worked with and that's very important, to have respect. He spoke the musician's language, which so many producers don't. And I think anyone who worked with him was very fortunate." Here, he never got to know any members of The Beatles all that well, and recalls the tense atmosphere, where each member would come in to do their own parts individually, taking precaution to never run into one another in the studio.
The Dark Side
Soon after, Parsons received a promotion, and was assigned to work on Pink Floyd's Dark Side of the Moon as a staff engineer -- an experience he has described as "very life-changing," since "the album was huge, and I got a degree of recognition for it, so that paved the way for getting a career in production." Here, in the days before computers and digital production, Parsons was known as the man with the razor blade, splicing track after track to help create the intricate effects and sound-loops Pink Floyd is known for. He also helped with the quadraphonic production of the album, which at the time was groundbreaking in sound engineering.
Production and engineering of Dark Side of the Moon was so complex and sophisticated that it was impossible to fully recreate the album live, at the time, much like many of the later Beatles' albums. It is for this reason -- and people like Parsons -- that the role and perception of producers and engineers began to change at this time. If the album couldn't be fully recreated live by its own creators, certainly the engineers were influential, necessary, and deserving of recognition for their artistic contributions. Parsons articulates this perfectly when he explains that his role was as "a staff engineer — which explains why I didn't get rich. Engineers were considered unimportant in those days. It was only in the immediate years after that where they were recognized for their contributions to recording. It was very much a 'do what you are told' type of job before that. I didn't get any production credits for "Dark Side," but I am happy with what I did contribute to it. I was there." Perhaps he understates his role a bit. Parsons is also responsible for the iconic clocks at the beginning of "Time," recording each one individually at a local antique shop down the road from Abbey Road. He also brought Clare Tory into the studio for her iconic vocal solo on "The Great Gig in the Sky." He'd go on to recruit her again for his own Alan Parsons Project album.
The Rest
Despite his influence and experience working on Dark Side, Parsons would decline an invitation to work on the follow up album, Wish You Were Here. Instead, he set out in an attempt to create his own kind of successor to Dark Side without Pink Floyd by forming the Alan Parsons Project with Eric Woolfson, and putting together the album Tales of Mystery and Imagination (Edgar Allen Poe). The rest, as they say, is history.