No Credit Needed Financing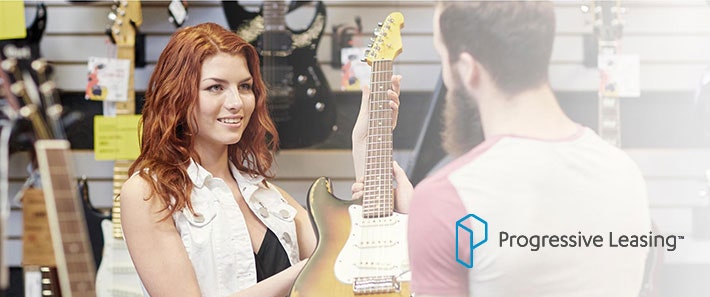 Regardless of your credit, there's an easy and affordable way to get the gear you want with our partner, Progressive Leasing!
No Credit Needed

90-day payment option

Quick, simple application process

Flexible payments

Instant decision
Ready to get started? All it takes is a few minutes to apply online and you'll get a quick response to let you know if you're approved, denied or if more information is required. You can also apply in store at any of our retail locations.
What You'll Need:
You must be 18 years or older

Valid Social Security Number or ITIN

Routing and account numbers for an open and active checking account

Credit or debit card
By following the link to the Progressive website above, you will be leaving the Sam Ash website. Sam Ash is not responsible for any activity occurring, or information submitted, collected, used, or stored on Progressive's website.
Have any questions? Check out the Frequently Asked Questions here.
The advertised service is a rental- or lease-purchase agreement provided by Prog Leasing, LLC, or its affiliates. It is not a loan, credit or financing. While no credit history is required, Progressive obtains information from consumer reporting agencies in connection with lease application. 90-day purchase option includes a markup over invoice price (except for 3-month purchase option in CA). After 90 days, early buyout options vary by state. Not available in MN, NJ, VT, WI. Merchant participating locations only. Not all applicants are approved. See lease for details.